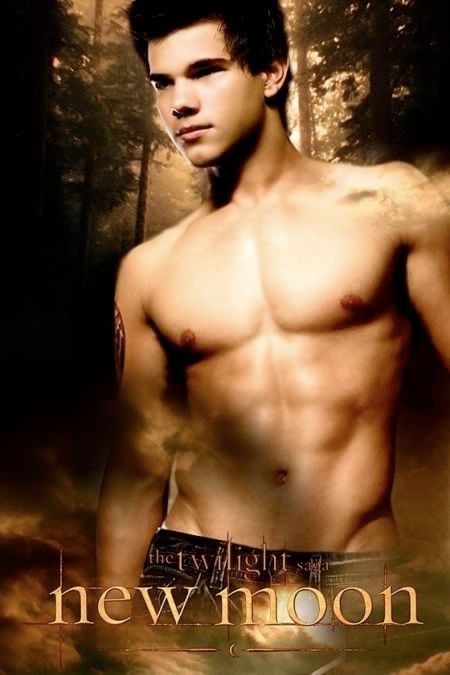 Well that's the nicest job at photoshopping I've ever seen. Cause I'm pretty sure it's impossible for 17 year olds to have a body like that. (cough, JAILBAIT)
Oh, please, please let this be photoshopped. I have a thing about a man's hipbones and when they look as good as they do here, my thoughts turn to what those hips could be doing...Wait, where was I? Right, please let this be photoshopped! I don't think I can handle thinking such thoughts about a 17 year old.
Okay, the photoshop job I'd really love to see is Rob Pattinson's head on top of that bronzed body... Is it me or does his crotch look like it's on fire. Oh yeah, he's seventeen, it is on fire!
I'm just wondering what breed dog is he and if he needs a home? Let it be known that I let my dogs sleep in bed with me and I don't mind dog breath if their super-cute.

Well, well, well, I knew you were a poser.
What?! Who wrote that? My computer has been hacked! I swear! *whistling dixie*