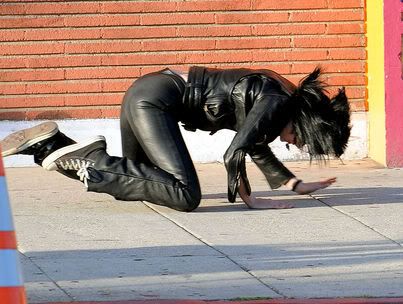 Kristen Stewart seems to be having a difficult time juggling her on-screen identities, as seen in this photo where she "slips" into her role as clumsy Bella Swan while playing the part of Joan Jett.
Looks like someone switched to Team Jacob. *wink*
She likes it ruff, ruff.
Perhaps she just found Jesus?
Or she could be praying toward Mecca.

Or lost her contact lens?