Suddenly I have a craving for hot sausage.
All I can say is I'm sad he's not wearing sweatpants. I can't even tell if he's circumcised or not!
I may not be in my twenties anymore, but I'm not that old. Yes, my contacts are IN. I just don't see anything. Do you think that maybe I do see it, but there's "nothing" to see??? My worst nightmare has come true. RP has a pencil ____!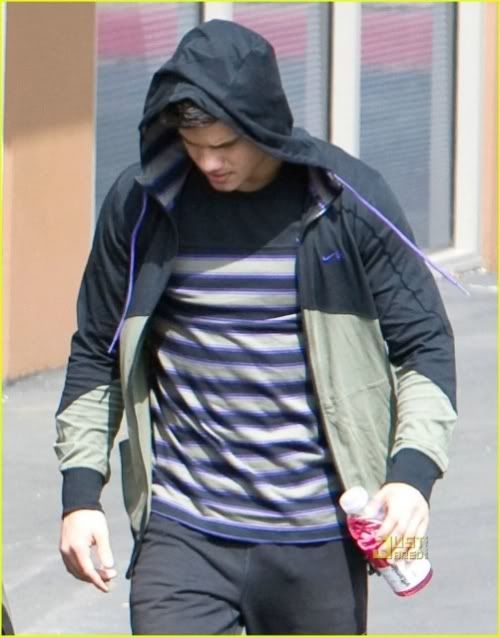 You guys are SO wrong. Keep in mind that it is unseasonably cold in New York right now AND it has been raining a lot and ...
You know what...? I am NOT going to justify his love. If you have a problem with Rob's "member" go join Team John Holmes.
I'm with Spank on this. And, Spider! How could you even say that? Pencil___? No way. I'm not sure I even know who you are right now.
Think what you will, but I'm going to stay in my own private fantasy land- where there is nothing about Rob that would make you think that he is lacking in
any
department.
Maybe he's a grower.
The only penis envy I have is that someone else gets to have it - and by someone else I mean Kristen Stewart.