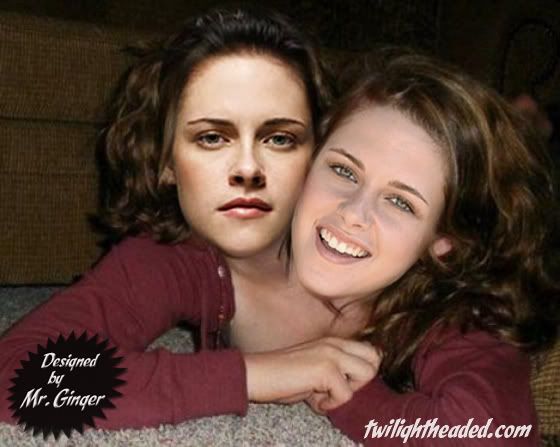 This week's Junior League member is Lady Hale at
http://ladiesoftwilight.blogspot.com/
.
I think they just need to keep her from doing any more press unless Rob is there. He seems to take the edge off for her. Probably because she knows they'll be having hot, passionate, weed-fueled sex as soon as the press leaves. Bitch.
I'm just going to live in my own little fantasy world where the Bella version of Kristen is the real Kristen Stewart and the one we see doing all the press and interviews is Kristen's evil twin sister (K.Stewpid) who is working 24/7 to bring down the good twin so she can take over her part in the Twilight series. It's a whole conspiracy and I just uncovered it! Good twin/evil twin... like Dr. Jekyll and Mr. Hyde.
Like I said before, I think she has dementors following her around.