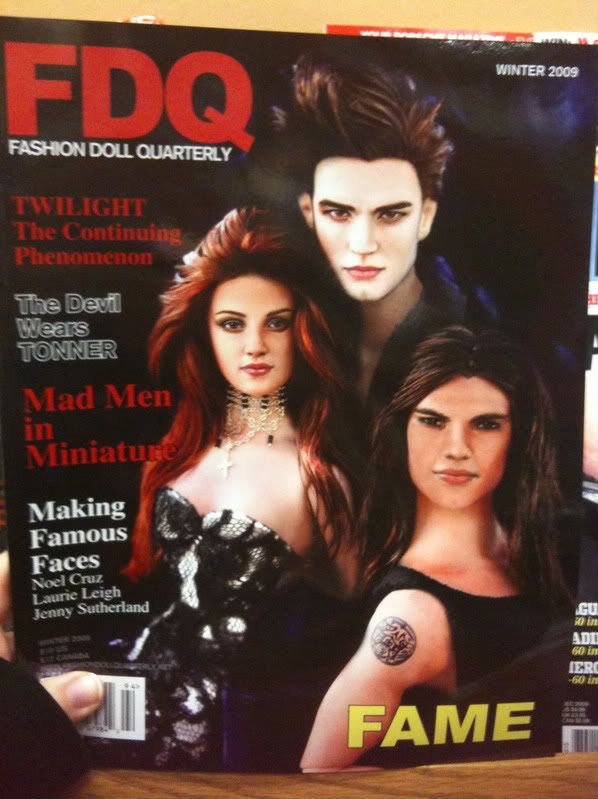 Oh no no no. OH HALE NO! Since when did they decide to make a tranny Jacob doll?

*laughs hysterically* Look! Jacob's a "bitch."
*Throws my Jacob candle at Spank*

I don't know, Jacob's not THAT bad. I think it's the angle. And the fact that they obviously used a female body. *snicker* I'm more concerned with why Bella looks like Naomi Judd here. Does she come with a pull string that plays "Why Not Me"?

Why does Edward's hair look like he stuck his cold marble finger in the socket?

I'm sorry, I'm still trying to get past the fact that there is a magazine called, "Fashion Doll Quarterly." *ewww face*
What? I have a subscription to that magazine. But not really.