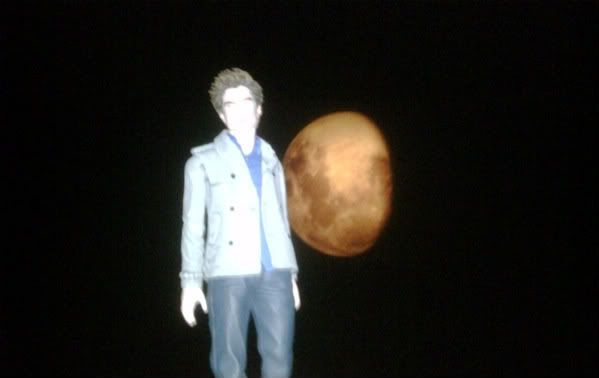 okay, without giving away any spoilers...New Moon is PERFECT! Loved loved loved it.
My thoughts:
The cast - especially rob, kristen, and Taylor- seemed so much more comfortable in their roles and i loved seeing that.
Special effects- YES! That, my friends, is what a vampire looks like when he, or she, runs. And the wolves- I was not disappointed one bit.
Overall, they did an amazing job of cominicating hurt and loss, while at the same time throwing in those offbeat, laughable moments that Twilight had. Those monents were just at the right time in this movie.
Billy Burke rocked it once again #teamcharlie and I was blown away by Taylor's performance. And, oh my Robward! I could go on and on but let's just say I can't wait to go again in eight hours! My one complaint? Kemmet only had three lines. Or four If you count standing there and looking fierce, which I do.
Oh and Spank, *through gritted teeth* Jasper's hair didn't look bad at all. I was so wrong about that. #cantwaittileclipse
Spank and @SweetLikeSandi flew in to see the movie with myself, @lelu2, Barb (who's not on twitter but should be) and @Anime81. We had the time of our lives. Here's my bullet points.
Eric Yorkie was crying at the Romeo and Juliet movie totally moved me.
What kind of weird ass leap over the stair railing was that of Alice's?
Not sure why Victoria rubbed mud on her face a la Buffy (or Arnold in Predator). Not sure how effective that is in camouflaging her with her fluorescent red hair.
Anyone else think Bella and Carlisle were going to kiss, when he was sewing her arm up and her hand was on his waste?
Love how Alice's inactive email address was a Mac address. Oh yes, I notice these things.
Jessica Stanley totally rocked. "My cousin had leprosy and that wasn't very funny."
Once again, I want Charlie to be my dad. Please, Charlie? How do you feel about adopting a 35 year old mother of three?
Ok, what the hell was that when Bella threw Jake a piece of pizza and it turned into a tool for his bike? Is it a magical piece of pizza? Good thing he didn't try to take a bite of it. Would've broken his teeth for sure.
Oh the irony that Bella was flying Virgin Airlines.
What was up with Bella's bruises all over her arms? Don't they have makeup for hiding that sort of thing?
Aro's maniacal laugh was a total WIN.
Aro and Marcus' sister was pretty hot. Just saying.
Ok but the best part of course is Jacob and his body with the muscles in all the right places.
However, on the way home from the movie we had even more excitement when the cops pulled us over. They shined their flashlights into our vehicle and gave @SweetLikeSandi a sobriety test. She explained that she's from out of state, tired and didn't know the roads here. The cop responded, "
I'm pretty sure that anywhere you go in the U.S. you're only supposed to drive in one lane
." LMAO! The cop outside the passenger side was talking to Barb. When she told him we were coming back from a movie, he asked if we saw New Moon. Barb asked him if he read the books and he said, "No, he'd rather see the movies." Oh and did I mention how HAWT the cops were? We of course #livetweeted the pullover.

I am too tired to give a review. I have been up for 25 hours and I. Need. Sleep. I will say that Chris Weitz is a genius. Everything about this franchise was elevated in a great way. Aro was amazing. I think he's my new favorite anti-hero. The vote was anticlimactic and I am disappointed in that because it was such an important part of the story for me. One more thing. The break-up scene did NOT make me go fetal, but seeing Bella's mourning the loss of Edward almost did. Kristen Stewart nailed the face of what feels like insurmountable loss. I would write more but my eyes are going to bleed and, well, I don't want to tempt any vampires walking through the valley, moving west down Ventura Boulevard.