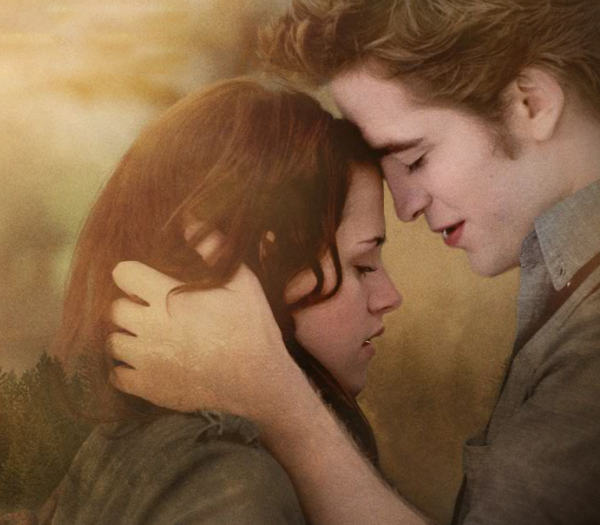 source: twilightthemovie.com
This week's Junior League Member is Miss Pippa!!!


Superpowers: Manipulation and Cunning, Can also scale walls (but not really)


Ok you lovely lot, I shall be your Junior League member for this post. I want to know ya, to really get inside your minds and know what makes you tick :) My topic of choice is this...

Why do you think Edward is so sexy to us? Not Robward, but the character of Edward. Realistically speaking, he is old, set in his Edwardian ways, possessive, unpredictable and moody. And yet I think it is safe to say that all of us (except the Team Jacob swines! heh heh) are completely besotted with him. So why do you think that is? For me, I think it is the fact that he loves Bella so impossibly, even though she causes him so much physical pain. The idea that a man could be so selfless about his own feelings to make someone else happy, makes my heart do somersaults. I'm guessing that it'd probably different for everyone.

So come on ladies (and lads?), get your thinking caps on and let us know what it is about Edward that makes you tingle...then the next step is to take all those things, and clone them....I reckon if we each donate some money, we may even be able to run our own 'Essence of Edward' cloning plant...meh, is probably a pipe dream....Never mind....

*Miss Pippa*






I think the romance and undying love is what attracted us in the beginning. Recently however I've been thinking a nice warm wolf would be more fun to tumble with than an ice cold marble statue.








I'm just going to pretend you didn't say that. Stay on target Ginger! We're talking about EDWARD here.








Hmm... What do I love about the idea of Edward? Is it his insane possessiveness and creepy stalker tendencies? Is it his perfect bed-head? Is it the fact that making out with him can pretty much be compared to making out with Michelangelo's David? Nah. It's because when I read the books I could practically feel the passion and sexual tension between Bella and Edward. But the bedhead was a nice touch.






I think it's Edward's perfection that makes me fall for him every time I read Twilight. And not just his physical perfection. He's the perfect boyfriend in so many ways. I tend to get a bit snarly with Mr. Rain when I read Twilight because I'm always thinking, "Edward wouldn't do that!" Is it just me?

Also? I love the "safe" feeling that I get from Edward. He wants to take care of Bella no matter what, and though that might get annoying in real life, it's incredibly endearing in the story. *sigh*





Edward is a whiny, pathetic doormat who has no backbone. I am having a hard time seeing him as the perfect anything anymore. *throws myself on the floor, sobbing* It's just been.... too long.... and I *sniffles* I know, he's leaving us on November 20th.







*patting Spank on the back* There, there. It'll be okay. I'm planning on bringing my iPod with me. We can rewatch the Vampire Dream sequence from Twilight during those "dark" minutes.








*wipes my slobber on your shoulder* It's either that or I throw myself in the theatre aisle to recreate the hospital scene.









*making mental note* I obviously need to double check that I had the iPod. Anything to avoid the hospital scene.