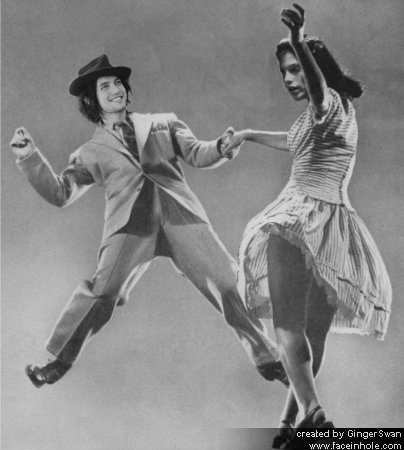 This week's Junior League Member is: ~
Melissa
from
TwilightNewborns.com
- The transformation is painful
During our recent podcast, we were asking ourselves why seven independent, unrelated, sexually active (except one), gorgeous beings would choose to live together in eternality especially when they can hear EVERYTHING. We all know that you never know what is going on behind closed doors, so my question is could the Cullens be….*cough* swingers?? I mean, Edward had to learn his technique somehow, right? Could it be the family that [fade to black] together stays together?
Ah, this is a topic I can really sink my teeth into. (Well, not REALLY, that's more Spankpire's area, but you know what I mean.) There are some really great fanfics out there that deal with just this issue. I'm not sure you guys are truly ready for the conjecture, however. I mean, Carlisle created Edward because he was lonely. Sooooo very lonely...
Oh no you did not just say that, Meadow. I thought we agreed to never discuss Gayward again.
This premise may have already happened. I mean we all know that Rob has done Nikki and now Kristen. I think it's fairly obvious that Nikki and Kristen had to at least "experiment" like a couple of college school girls. Now that Kristen is otherwise occupied it seems that Nikki is working on Mama Cullz.... Then there's no way that Jackson and Ashley haven't practiced their love scenes. That just leave Peter who's a devoted family man and Kellen who I think swings off the other branch. *whispers* Sorry, Rain.
*rubbing my temples* For the last time Spank, we're discussing the CHARACTERS. Would you like for me to list the things about Jasper that make him the most commonly slashed character? The girl hair is just one of many signs...
You do realize that Jasper can kill the entire Cullen family AND most of The League before you can say hot ass bedhead.
I'm sure. But he doesn't because he's too busy secretly pining after Emmett's hot man-meat.
Spank. Please. Do not try to pretend that Jasper has bedhead. Edward has SexHair Bedhead. Jasper has a bad perm. Sorry, I'm getting off topic, but you
know
how passionately I feel about making fun of Jasper's hair.
Edward doesn't have SexHair Bedhead. Edward has "I was dying from Spanish Influenza and no one washed my hair at the hospital" head.