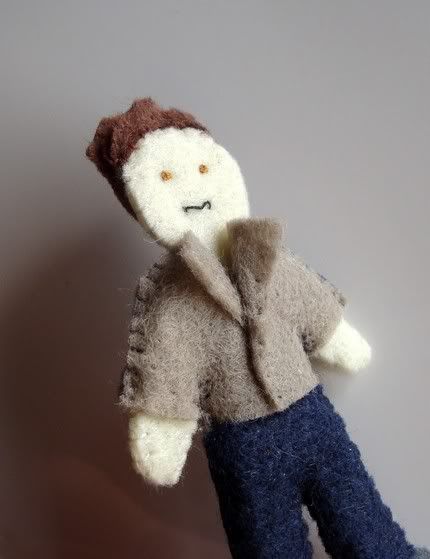 Mr. Rain's birthday is coming up and I've found the perfect thing for him! It's just the thing for every Twilight-Widower out there! Ladies, I give you, the Edward Cullen Voodoo Doll!!
(I don't think we should link to it though to save this creator some embarrassment. Especially since she says that "

Edward's smile hides his fangs.

" WHAT? FREAK.)
Bwahahahahahaha Rain!
Okay, okay, so it's marketed as an "

adorable handmade Edward doll for Twilight fans,

" but let's be honest. What Edward-loving woman in her right mind would want this freaky thing?