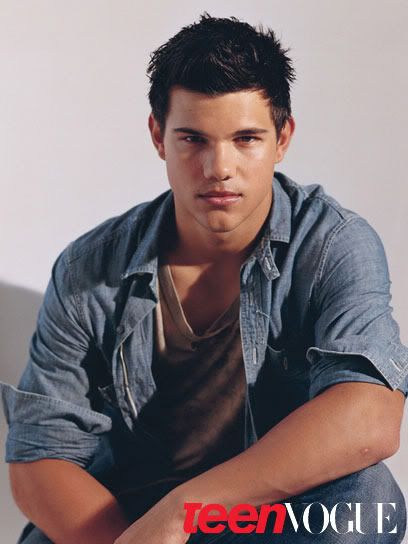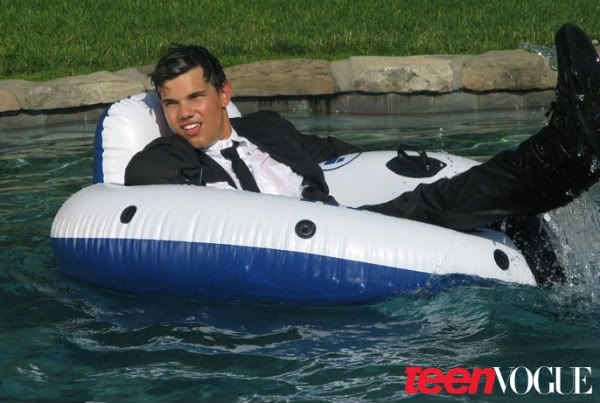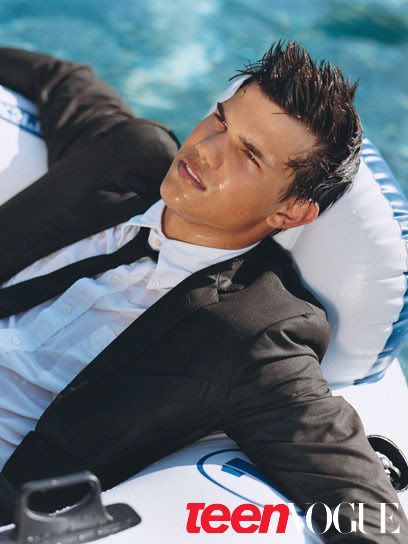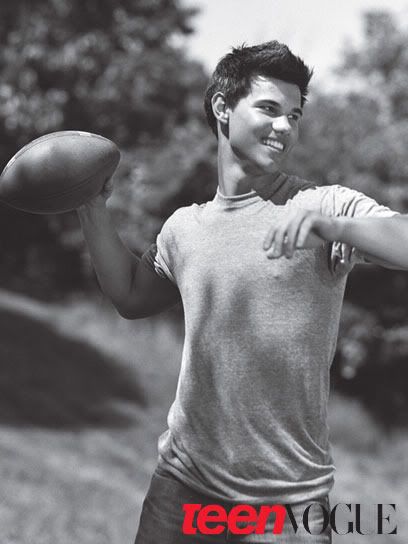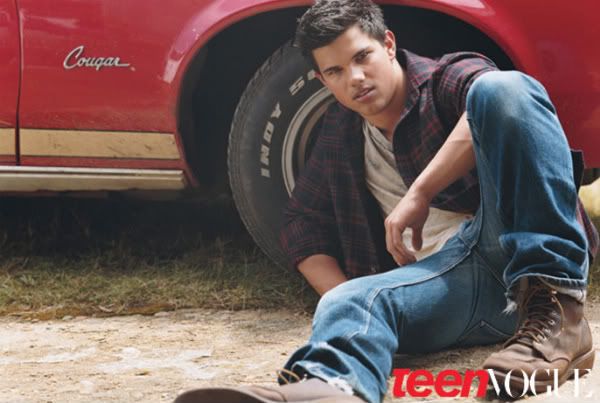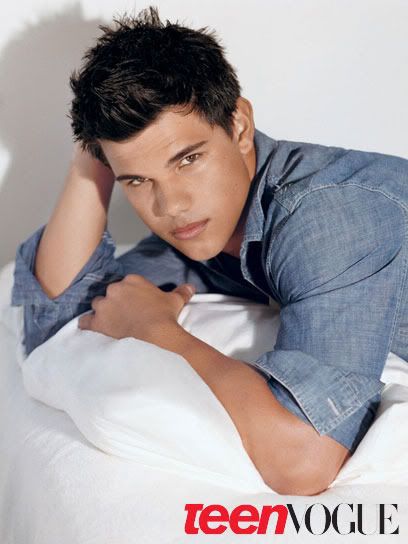 *Photos courtesy Teen Vogue
Taylor Lautner recently told Teen Vogue that he thinks fans would have loved anyone who played Jacob. I disagree. I think he is so perfect for the part - and his humility and composure with the whole Twilight experience make him all the more loveable. And, er, he is also extremely attractive.

And, I'm pretty sure it's no accident that Taylor is photographed next to a car called "Cougar."






I totally agree that he is Taylor-made for the part. However, I don't care how many muscles he bulges or how good y'all say he looks, I. Just. Don't. Get it.

Well shit. I need to medicate before commenting. Either that or I will need to make my comment in disguise . Hmmm, do you think Meadow would ming if I used her avatar for something guys?
Did someone say medication? *perks up*
But did you guys see this one?!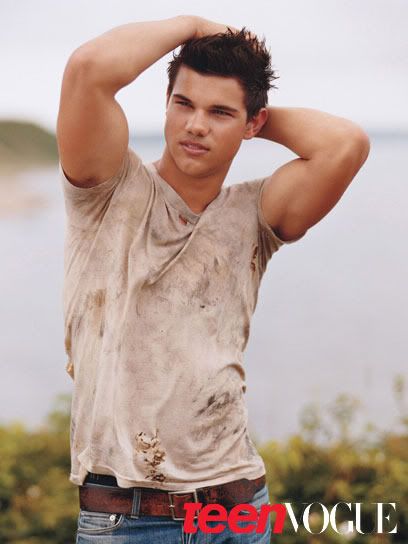 Poor baby has a dirty shirt. I should take that off him immediately so I can wash
it
him. I know, I know. *slaps own hand for thinking inappropriate thoughts about an underage kid*
Yeah - so, I'm thinking we should start a countdown to Taylor's 18th birthday. The day when Ginger can finally express herself without slapping her hand. It will certainly be worth celebrating. *snicker*
Is there something wrong with me? *looks harder at Taylor's abs* Yeah, still nothing. *shrugs*
There's something wrong with me? Okay, maybe so, but still ... Y'all are fawning over someone who still can't purchase alcohol after his birthday. Useless.