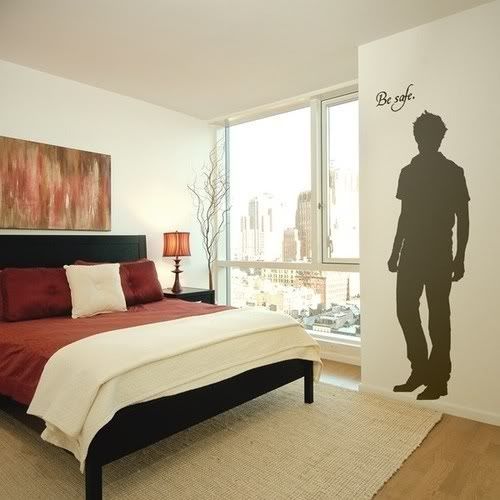 Source: Jezebel
It's like your own personal brand of Santa. He sees when you are sleeping. He knows when you awake...
You know, I don't really think the Edward silhouette is that creepy.







Yeah, Ginger... coming from someone who has a lifesize cardboard Buffy in her living room!
Silhouette Edward is as creepy as "next door neighbor" silhouette. No thank you! Talk about nightmares! Ahhhh!









That's creeptastic for sure. And since Mr. Rain won't allow Life Sized Edward in our room, I'm assuming this is out too. I think I'm okay with that.
BRILLIANT, Spank! I
mean
, that's just weird.

And what's wrong with having a life size cardboard Buffy in my living room?