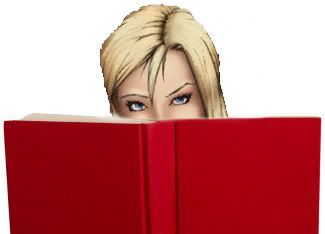 Sometimes you read a fic that is just so different you can't believe it's just a fanfic.

Poughkeepsie

by Mrs. TheKing is one of those fics.







Bella, newly engaged to **gag** Mike Newton, witnesses a homeless man being beaten. Refusing to just stand by, she helps him get away and quickly learns that Edward is much more than just some "crazy" homeless man. As you can imagine in any good BxE story, attraction and complications ensue.

This is far from JUST their story, though. All the major Twilight players have been reincarnated in incredibly complex and intriguing roles. Alice is a punk-pixie with a thing for all the wrong men until she meets Jasper, a priest-in-training. And Emmett... Well, Emmett is rough. Rosalie is rougher. And they are actually my favorite people in the whole story. So, please, go read, review, and love. You won't be sorry, although you'll probably be happy, angry, and sad at various points. Isn't that what good fiction is about?

Now, just a note: Several of my favorite fanfiction authors are auctioning off their services for the Support Stacie Author Auction, and Mrs.TheKing is one of them! She asked that I let you know that she has no limits on what she'll write. (Hear that Spank? I feel a Spank/Jasper fic coming on...)

Need proof? Here's one of her tweets about it:
http://bit.ly/13j0k9 <--- I will write whatever the f*** you want. Emmett washing your minivan? Done
The auction runs from 9/11 to 9/14. Happy bidding, and let us know if you win a story! (And if you do, can you PLEASE maybe work in a little Spank/Jasper action? I really need to get her off my back about that.)
Poughkeepsie Chapter 1: Green Eyes, a Twilight fanfic - FanFiction.Net Source: www.fanfiction.net Chapter 1 of a Twilight Romance/Friendship fanfiction with characters Bella & Edward. AU. Bella is at the train station when a homeless man gets attacked. Even if the other train passengers can turn their backs on 'Crazy', the man that pretends to play piano on cardboard, Bella can't..