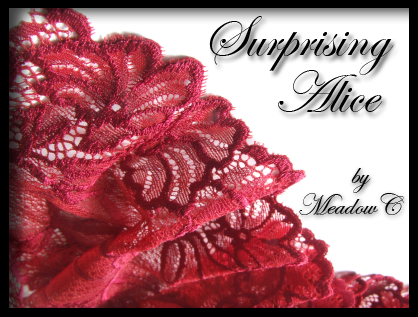 For a while now you have been reading Meadow's fanfiction reviews. Well, ladies and gentle viewers, this is a special treat. For

today

, we are reviewing the fanfic that

MEADOW WROTE

. Oh yes. This is a one-shot fanfic that non-fanfic readers like myself can enjoy along with fanfic afficionados.
The premise is that Jasper finds a way to surprise Alice with a gift that she won't see coming. Edward and Jacob tag along with him. And there are a couple of characters roughly based on a couple of League members. See if you can pick them out.
Surprising Alice

, a Twilight fanfic - FanFiction.Net

Loved it! I mean it! Meadow - you rock out loud. And, wowza sister - you didn't warn me that I'd have to have Mr. Rain on standby for that! Good thing he was...

(Are your eyes bleeding yet?