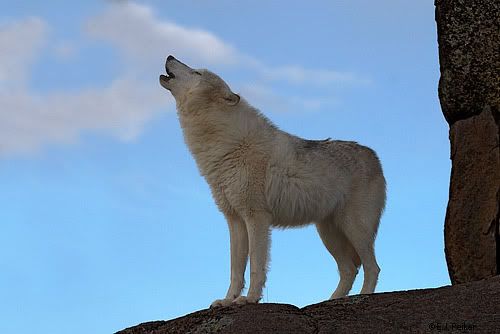 This weeks Jr. League member is: Maddison

Superpower: Has the Pyschic ability to embarrass the male race with her little finger
Twitter ID: Midnight_Gaelic

Blog: http://kenneh.wordpress.com/


Is
Leah, is she misunderstood or just a b*tch?
In a way, I always felt sorry for Leah, she seemed to have pulled the shortest stick out of the pack. Her bitterness is what makes her a lot different from the rest, even in wolf form in my opinion and seems not to have gotten over the break up between her and Sam. Glenn Close and an innocent rabbit springs to mind!

You get a sense with Leah that she feels inadequate when it comes to baring children to another and thinks this is a main reason to why Sam never imprinted on her.

Would the story be different if Sam knew that Leah was to become a wolf, would he have imprinted on her then? Or would Sam still go for the 'Less of a bitch' option?


I think imprinting isn't something to be thought through. It just happens when you find your mate in the shapeshifter world. I think it can be true even in reality. People fall in and out of what they call love until they find the one that stops their heart and causes it to beat all at the same time. I do sympathize with Leah, though, because she has to listen to Sam's thoughts which is the equivalent of putting lemon juice over a fresh wound over and over again.


Aren't fairies the ones that avoid lemons? Wait, wrong series! Leah is a little rough around the edges, sure. The rest of the pack aren't exactly too warm and fuzzy to her either (actually they are). I was always kind of hoping that Sam would/could somehow change his mind. But I suppose Stephenie Meyer had to focus her love storyline on two other people who became quite famous!


I always wondered why there was no resolution with Leah. We got to know more about her in Breaking Dawn and then... nothing. No happy ending for Leah, it seems. I definitely feel bad for her, but at the same time, it always irritated me that she couldn't just accept the hospitality of the Cullens - refusing the food and clothes that Esme offered was just plain rude. Maybe she deserved to be alone.


I felt a little sorry for Leah until she repeatedly refused the Cullens' hospitality. They have nothing to do with her being unable to have children or being left by Sam and yet she continued to be rude. Personally I thought she was going to end up with Jacob. You know, two people who didn't have the one they really wanted, so they settled for each other. Would've been better than Jacob imprinting on that freak newborn.