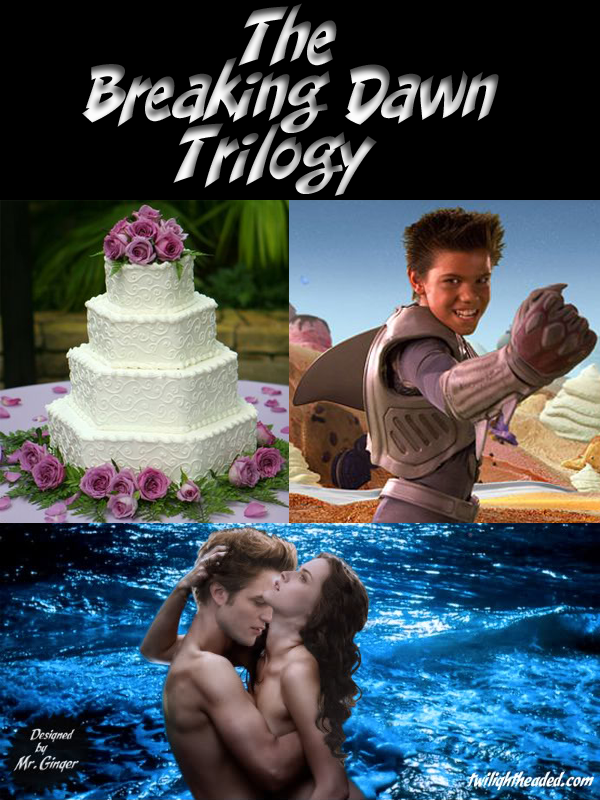 Why on earth is there talk of making Breaking Dawn THREE movies. Isn't two enough? Didn't they manage to go from "Hello my name is Edward Cullen" to declaration of love in what seemed like 60 seconds. Given that, how long is it actually going to take for them to get married, have fade to black sex, birth a demon child and have the showdown nodown with the Volturi?


Oh holy hell. Jacob having an entire movie?! Now that's one movie I don't have to watch.
After a little thought, I agree to the three movie deal if this is how it plays out:

1. The wedding
2. Isle Esme
3. Isle Esme part II, "The League Cut"