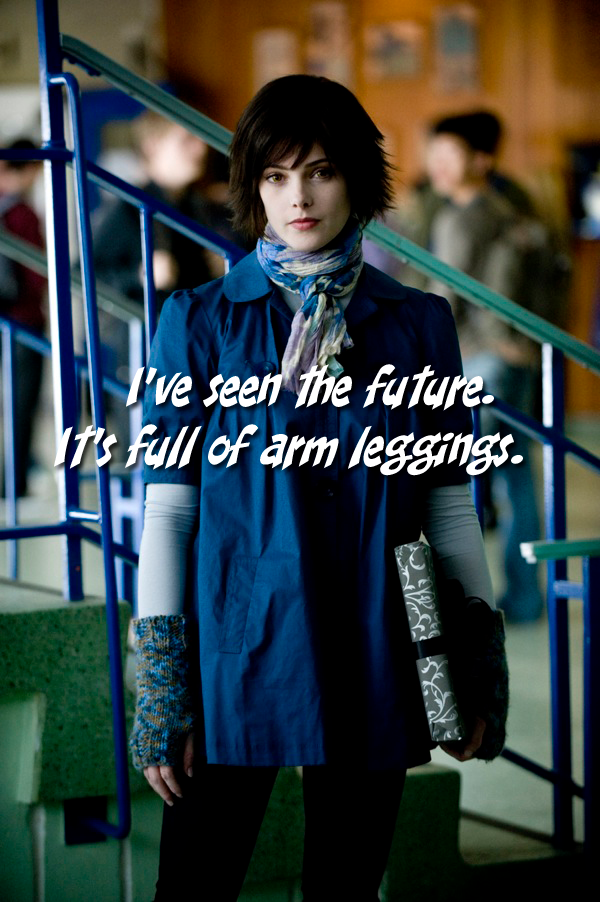 Photo courtesy of Summit Entertainment
Anyone want to take a stab at this?? I mean, I like some of these items SEPARATELY, but not all together!









Are those legwarmers on her arms? WTF? Alice is supposed to be the stylish one! I thought these vampires could SEE themselves in the mirror!









They're wrist warmers to disguise her suicide attempts. Poor Alice keeps trying to kill herself at the thought of Bella "changing" and being in her life forever! Can you blame her?









Actually, Yes. Yes I can and do blame her. Or her stylist. Or whoever thought it would be a good idea to pair

that

scarf with

those

gloves.

Alice kinda looks like she's wearing the schmata my Grandmother would wear when she cooked and cleaned.
Maybe that's just the fashion forward way of being retro?