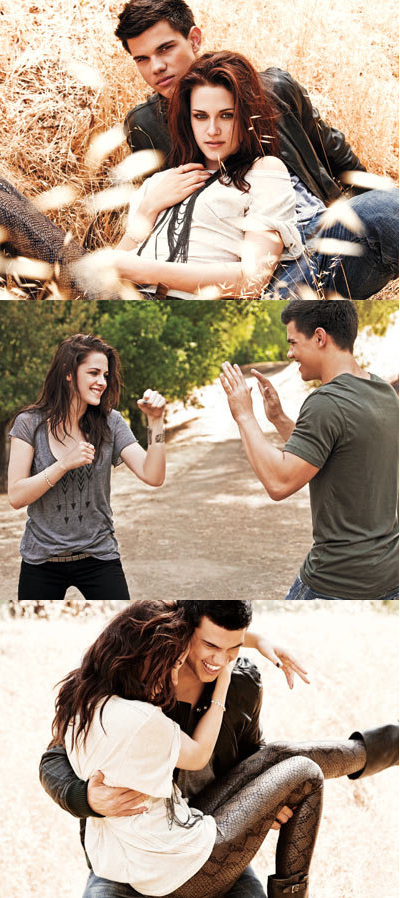 Okay League, we need to talk. I don't know if I'm ready for New Moon. I can barely read the book (I usually skip it when re-reading the series), so how am I going to sit through the movie? Seeing all these images of Jacob and Bella, I mean Taylor and Kristen, together is making me feel a bit woozy.

I bought Entertainment Weekly (and watched all the videos of interviews from the photoshoot) and I can't get over how cute they are in a brother/sister kinda way. I think that's totally going to come across on screen. And, by the way, is Kristen just coming into her own as a beautiful woman, or am I just coming out of the closet?

*grabs puke bucket* Uh, yeah, Spank, I agree *cough* she is really maturing and becoming a "beautiful" woman. Although, I would prefer to call her a semi-decent looking skank. But what we really need is a name for these two. I have a few suggestions: TaylorStew, Krislaut, TStew, KTaylor...


*takes puke bucket from Spider and adds my own contribution to it* K.Stew a beautiful woman? What was that they said about beauty and the eye of the beholder? I guess I'm not beholding the same thing you are.