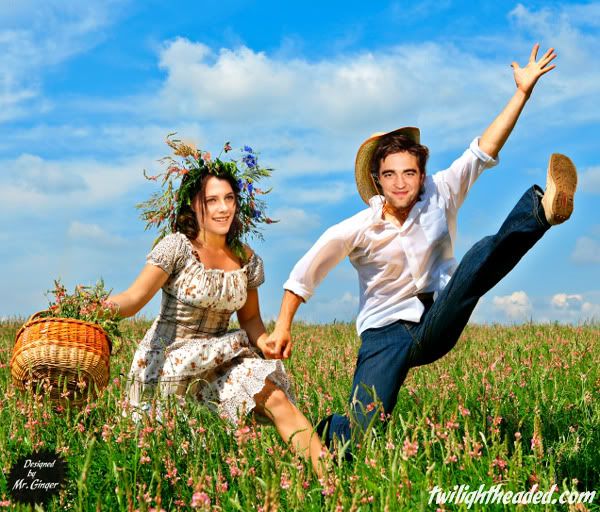 This weeks Jr. League member is: Haleygolightly



I think at this point it is safe to say that our dear Sparklepants is off the market. Whether you believe in Robsten or if you're being completely stubborn and ignoring all the tell-tale signs (clothes-sharing, somewhat concealed dates, walk-of-shaming all over LA, exceptionally angry Nikki Reed, and Rob's unwillingness to date me) its hard to deny the feeling that comes with the loss of our single vamp.

Rob was our chance at Edward, since real Edward is A) fictional and B) so dedicated to Bella that he suggested she hook up with a dog if it made her happy. I have reached the point of acceptance that Rob is no longer accessible to me if he ever was before and I have to tell you, the grieving process is worse than anything hormones can do to a woman. First comes the stomach ache at the thought of them together, specifically in room 79 at Chateau Marmont, and the sting of jealousy. Then my mind instantly flashes to the car scene in Twilight when B and E are driving back to Charlie's and there's all the closeness in the car and I become elated that some form of this relationship exists in real life. Once I catch myself wondering if Rob and Kris have a child if it will be as freakish as Renesmee I feel overwhelmingly stupid for having gone through the whole process. Repeat. Repeat. Ugh. Here's to the happy couple, and to mental health. Drink up!