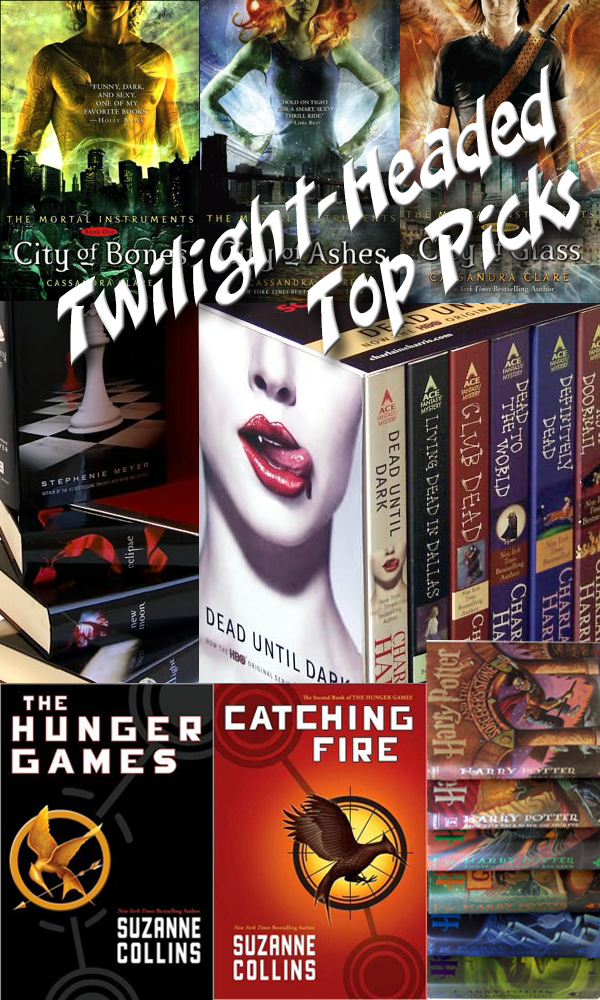 This weeks Jr. League member is: Loveluster
Superpowers: love for mythical creatures; lust for those lucky enough to be surrounded by said mythical creatures.

Though we all know that Twilight is, and always will be, one of the greatest phenomenons to ever exist. I was wondering if you all here at The League are open to any other new and upcoming books? Though there will never be a book or saga or tale that could ever be as exciting, touching, or addicting as Twilight--in my opinion-- do you think there could ever be one that comes close to it? One that can also be addicting in its own way, that can stand beside Stephenie Meyer's greatest work?



If you haven't read the Mortal Instruments trilogy, I'd say go out and get them now! The writing is better than Stephenie Meyer's, I loved the main girl much better than Bella, and the guy is totally swoon-worthy. In fact, when I was reading it, I briefly considered quitting The League and starting a Mortal Instruments blog. *ducking*

Ginger is right about Mortal Instruments! You'll have to take me with you if you start a blog! We can continue our discussion over the said "swoon-worthy" guy. Ginger, please just accept the fact that he's mine. MINE!

Also - The Hunger Games. This book sucked me in quickly and I stayed up until the wee hours because I HAD TO FINISH. And then I read it again. They're making it into a movie (which I've already started casting in my head). The best part about this is that the book's author is also writing the screenplay, so Melissa Rosenberg will not be able to screw it all up.

I just finished reading the Sookie Stackhouse series and I think they are a fantastic read. It reminded me what always bothered me about the Twilight Series. Stephenie Meyer created a wonderful and magical world that I obviously cannot get enough of but it is quite like a fairytale - the good guys win, the bad guys die and they all live happily ever after. With Sookie there is tangible loss and pain but also triumph. A metaphor for life in a supernatural world, perhaps? I got the same vibe from the Harry Potter books which I also deeply loved.

A completely different genre "series" I loved were the historical fiction novels based on the life and loves of King Henry VIII by Philippa Gregory. They are full of intrique, deception, lust, love and loss.