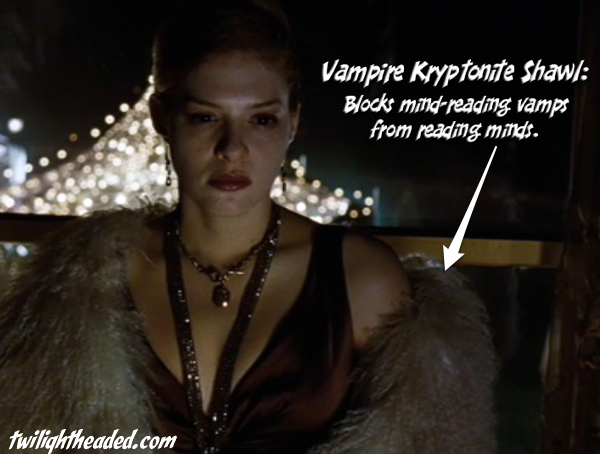 This week's Junior Member is Ashley, from
Twilight This
!
Superhero Name: Eclipsa
Superpower: Able to fry a grown man's brain with one word -"
Twilight
"
Ok, quick question for the League:
In the Prom scene of the Twilight Movie when you can see Victoria glaring out at Edward and Bella, shouldn't Edward know that she is there? Can't he read her mind? Very confusing. Some of my friends have suggested that it is because Edward is distracted - but vampires think of more than 1 thing at once?