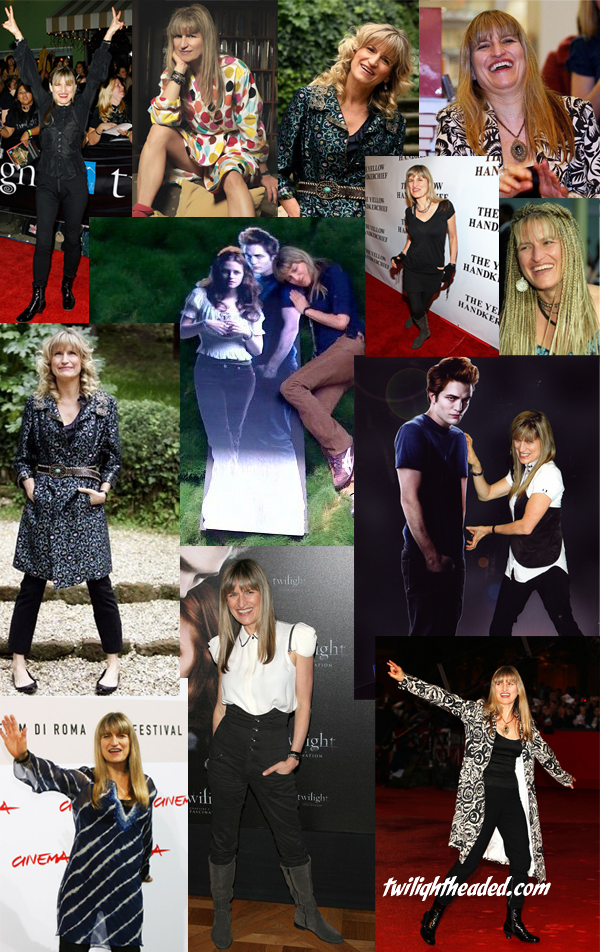 It's rewarding for The League to finally be validated by the cast for what we've all said all along. That Catherine Hardwicke is a scatterbrained and frenetic fruit loop. The most unforgiveable thing she did to me was giving equal screentime to Buttcrack Santa as she did my beloved Jasper Cullen.
Well, they just confirmed everything Mr. Ginger said about his experience working with her. Almost verbatum. And it was no secret behind the scenes that Kristen Stewart didn't like her. Although there is one reason I won't totally turn on Catherine. She did, after all, give us Robert Pattinson. That, in my opinion can forgive a multitude of sins.
I agree Ginger. I can't bring myself to say anything TRULY bad about Catherine or Twilight because of Rob. If he'd skipped Twilight and went right to releasing "Little Ashes" we'd all just be discussing "that guy with the funny mustache and love handles who would probably be really hot with a different haircut."
Get ready - I'm about to have a verbal vomit!
"Can't say anything truly bad about Catherine or Twilight because of Rob." Are you f'ing kidding me? Yes, I voted for it to win best movie on the MTV awards, but c'mon League! I LOVE RP, love, love, love, love, love him. But don't you think we LOVE him so much because we all fell head over heals for EDWARD CULLEN in the books! You know how I know this? Because I always have to warn people NOT to watch Twilight unless they've read the books first because it won't make sense. He became our Edward right before our eyes. Edward became tangible. I'm telling you girls, ladies, gents, whoever is reading this - most of the fans would have gone ga-ga with several other options other than RP. So basically by having to warn people about the movie means the movie is hokey. I LOVE the movie because I love the story! I am and was able to overlook so much that we poke fun of everyday on here.
So that being said, I feel pretty strongly that the cast and the fans know that New Moon is going to kick ass and take names. New Moon is going to make us wish that Twilight be re-made as "Twilight: The Real Movie".
I SO respect the cast for being respectful in the wording they're using when describing the two different directing styles. That's class. And I can't wait to see what's in store for us!
I disagree that any actor could have played Edward and we'd all fall in love. What Rob Pattinson brought to Twilight was an Edward Cullen that was just hinted of in the books. It was his commitment to bring complexity to the character, and his craft as an actor, that enabled Edward, as we now know him, to come to life. To suggest any good looking guy could play Edward Cullen belittles Rob's extraordinary acting talent and blatantly ignores the simple fact that not every guy can go out there looking like a geisha girl in a pea coat and pull off sexy the way he does.