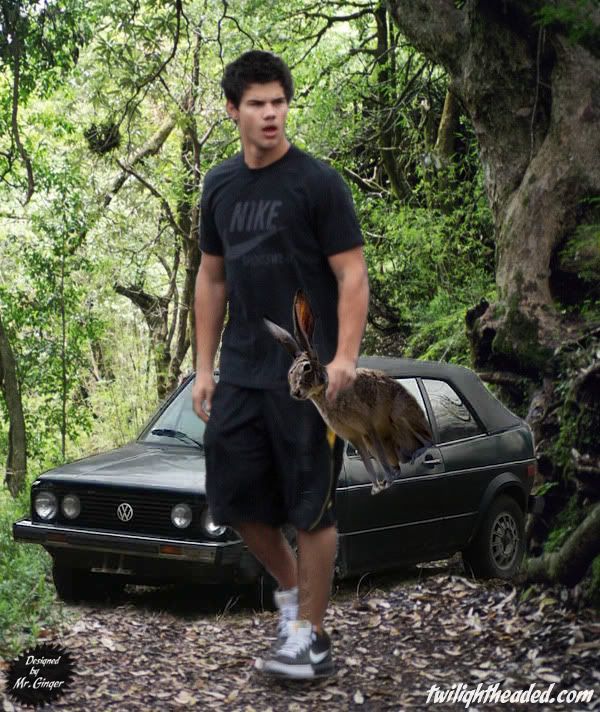 So If Jacob is practically 7 feet tall and can almost eat a horse it's safe to say he's almost a giant. So, how the hell did he fit into his little VW Rabbit in New Moon? Do you think it was like a Fred Flinstone mobile? Or maybe he sawed the roof off so his head and feet could stick out?
Maybe it's Quileute magic. You know, like a clown car. Or one of those Shriner's cars. I could see Jacob wearing a fez... *snicker*
I wonder what would happen if he phased while driving the car.
I think the car would turn into little metal toothpicks - that would be a sight to see. Let's see if we can get Chris Weitz to CGI that in!
Well, after seeing the CGI wolves at least we know the car would maintain it's "tiny" status while exploding. *rolling my eyes*
The only car Jacob should be riding in is the one driven by Animal Control.