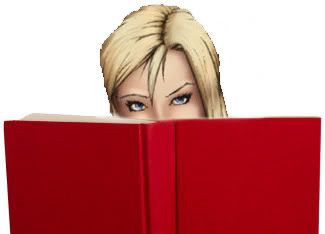 When I think of "The Office" what used to come to mind were images of British import Ricky Gervais, Steve Carell, and Dwight Schrute. Now that I've read "The Office" by Christina (tby789) what comes to mind is a "Beautiful Bastard" (portrayed, of course, by British import Rob Pattinson) and ripped La Perla panties. You can guess which one I prefer.






So, what do you need to know about "The Office"? This is not an "in character" fanfiction. Edward is the CFO of Cullen, Inc. and Bella is his assistant. He's cold, he's irritable, and he seems to hate Bella. The feeling is mutual. And in the very first chapter they have angry, totally inappropriate, mind-blowing sex. Say it with me: Windoward.

That's right. Wetward has competition.
As I started reading this, Edward Cullen was remarkably reminiscent of my boss... then I read on and realized that I'd never be so lucky. Damn. Screw overtime and bonuses... I'd work for free for those fringe benefits...

Tell me about it, Spank. I mean, I do kinda work for free staying home with the Meadowlings every day, but Mr. Meadow doesn't buy me La Perla panties. I may have to drop some hints. Or read him a few passages.


Ah, you guys know me. I'm a newbie to the Fan Fiction and OOC fanfic is too hard for me to get into. All I can think of... MY EDWARD is not a self-righteous pompous prick. MY EDWARD wouldn't have angry, inappropriate sex. (yes to the mind-blowing part) MY BELLA wouldn't hate MY EDWARD. Maybe name them Horace and Gertrude and I'd be all over the story. *wink*

I don't know, Ginger. All I can conclude after reading this is that my true calling in life is to be Rob Pattinson's assistant.
I agree with Spank, Ginger. Just think of it as a movie (in my mind), starring Rob Pattinson, playing a character named Edward Cullen. Who wants to have crazy sex with me his assistant. See? Problem solved.