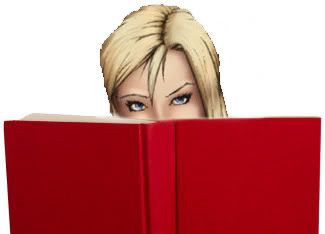 One of my favorite things to discover while searching for good fanfiction are ones with a take so unique that I'd read the story whether or not it had "Twilight" stamped all over it.
"The Mirrors" by Adorablecullens is one of these. It's a twist on modern fantasy that finds Edward forced to deny a magical world he's grown up and consequently loses himself. Bella enters to bring Edward – and the magic – back. Trust me, if you like fantasy AND the idea of a shy, geeky Edward, you'll love this story. (Oh, and there are lemons. Well placed, well-written, touching lemons.)
If you're anything like me (and I know you probably are) you've already blown your way through all of the fics I've recommended and then some. (I know, I see you recommending ones to each other before I have a chance to feature them here.) I can't tell you how excited I am to share one that I HAVEN'T seen you discussing!! So go show Geekward some love. He needs a hug.

The Mirrors, a Twilight fanfic - FanFiction.Net
Source: www.fanfiction.net
Twilight, Romance/Fantasy, pairing: Edward & Bella, Teddy's secret and magical childhood is lost when a family heirloom is destroyed, changing his life forever. Now an adult, can Edward open himself back up to magic and love when he meets a beautiful - and hauntingly familiar - woman in real life?