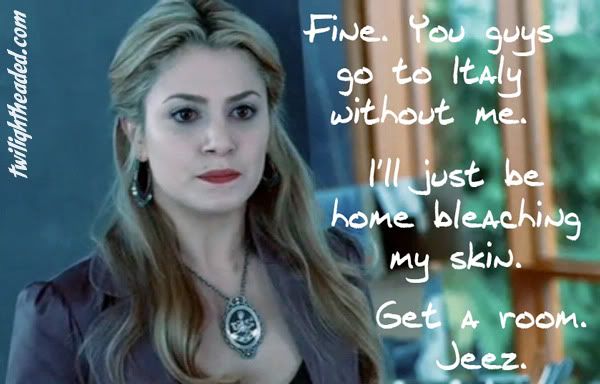 Ted C. has an interesting perspective on the sudden change in Miss Nikki Reed's tone. First she was very curt when discussing He Who She Once Gushed About Like a Fan-Girl and now there is word that she has opted out of making good on her self-invitation to stalk the Italy set so that she can "spend time with family" instead - or does it have a little something to do with who Rob Pattinson is spending time in with?
Hell hath no fury like a woman scorned.
Hmmmmm, good point Ginger. "Spending time with family?" sounds very suspect to me. Perhaps she's done being Rob's booty call while Kristen Stewart is with Oregano?
Could the fake lesbian act not have been an act for her? Maybe she was hoping for a threesome and instead she got shown the door.
Or, he asked her for her "back door" and she did not oblige?
Nikki, don't cry because it's over. Smile because it happened.
Ooh, or better yet, go ahead and cry, Nikki. Then write a scathing tell-all and send it to us. I'm hoping you had a ruler with you.