This week we have a very special Junior League Member! Robert Pattinson!
Superhero Name: Mr. Sparklepants
Superpower:
Ming Reading; Making women of all ages swoon.



Rob, The League was out shopping, and we found the PERFECT Twilight cake for your birthday at the grocery store!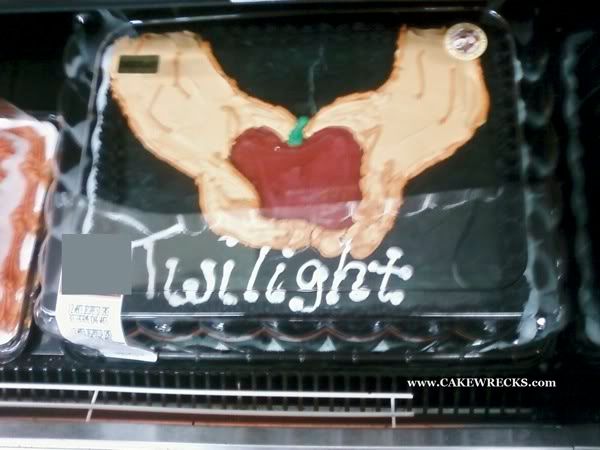 You see? It's the hands holding the apple. Or, depending on how you look at it, two muddy rivers flowing into a bell pepper. Either way... it is for YOU!





This is the day that that Pattinson's have made. Let's all stop to give thanks to Clare and Richard for this indelible gift that has been bestowed upon us. In honor of this very special day, I would like to offer myself up as a gift to Rob, which I will give to him while wearing my birthday suit.
Way to go girls... just douse some cold reality on
me
Rob's birthday gift. Perhaps I'll go take my 30-something ass to
Harvey Keitel
's birthday bash where everyone is double MY age. Damn.