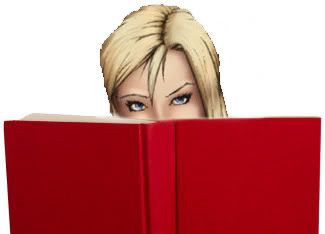 I'm willing to bet that half of our readers just got all tingly and excited that I even mentioned this fanfic. It has a cult following to rival Twilight itself and Angstgoddess003 has the writing talent to back it up. It has a fan club on Live Journal and on FaceBook. People have had shirts made. I've heard WA called "What Twilight should have been!" and that's the one point that I don't agree on. Not because I don't think it's good, it's just so different that I hesitate to call it a Twilight fan-fiction. It's the anti-Twilight. Where Twilight is fantastic and supernatural Wide Awake is gritty and real. Edward is NO gentleman and Bella is not hunted by vampires but by her emotional demons. I love Twilight for it's innocence and chaste longing (at least until we get to BD. Then I want my longing to be less... chaste.) But where SM gives us fade-to-black AG gives us blow jobs. So, here's my warning: Wide Awake is dark, angsty, depressing, graphic, and sometimes shocking, and is TOTALLY worth your time. To convince you, here are a few excerpts:
God bless Rosalie.
She huffed and tossed the magazine across the room, startling Alice and I as we shifted our attention to her. "This is why I never talk to girls about blow jobs." She spoke in annoyance as she darted her eyes back and forth between us. "Someone always ends up crying and running away from me." She sniffed indignantly.
-Wide Awake Chapter 35
I mentally manifested the entire concept of the female orgasm into a unicorn.
Yes. A unicorn.
A very pretty, white, majestic, non existent mythical creature that everyone talks about, but you never actually see first hand.
That is… unless that hand belongs to a certain Edward Cullen.
It was like nothing I had ever felt before. Well, technically it was nothing I had ever felt before. I wondered if Edward even realized he granted me two pretty white unicorns.
-Wide Awake, Chapter 33
You KNOW you're gonna read it now, aren't you? *wicked grin*
I have never read fan-fic. Not because I am adverse to it but just never considered it. Reading this review has me convinced because there is nothing I like more than dark, angsty, depressing, graphic and sometimes shocking storylines ... I also like the idea of Edward Cullen's hand and, um, "unicorns." I must give props to Mr. Spank... he's been known to hand out more than a couple unicorns in one night himself and there was a fade-to-black this one time, but that was just me losing consciousness. Take THAT Stephenie "Chaste" Meyer. Now, Meadow -- link, PLEASE?!!?!?!?!!!
Of course Spank! It wasn't my intent to withhold the goodness. Here it is:
http://angstgoddess003.livejournal.com/
Scroll down on the left and you'll see all the chapters for Wide Awake. Right now there are 47 of them, and I believe that AG says it'll be completed in 50, so sadly it's almost made it to the end of it's run. AG just started a new fic, however, so I'll keep you guys posted on that one too. ;)
If the story could stand on it's own if the characters have different names, than why doesn't the author just give them different names? If the person is a really great writer (and it sounds like she is) and the story is nothing like Twilight, why did she use the names of SM's characters? People like her work so much, she would probably get a chance to get her work published if her characters had different names.
Because if Edward was named Alfred he wouldn't be Edward. It also wouldn't be called fan-fic, unless the author was a fan of her own fiction, which I guess she is since it is fiction about fiction for which she is a fan. Okay, wait... I think I am a little confused. Did I hit my head?