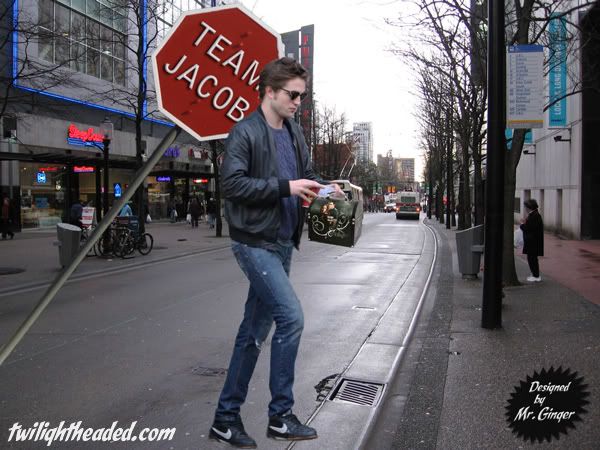 There was a recent internet rumor that Rob was reportedly injured on set. While this incident didn't happen, it brings up an important point: It COULD! The League discusses ways to protect our nation's most important asset: Rob.
I say we still whisk him away to a safe house to inspect him for injury. Are we taking votes on who does the holding down and who does the inspecting?
I will be happy to inspect his head and I will vote to hold it, though I doubt his head will be down once I get a hold of it. Wait. Are we talking about the same thing? Uh…. Never mind…
There is nothing I wouldn't do for this man. I'll inspect his head for lice (which could very well be possible given the recent headlines about his poor hygene.) And Spank, I see no reason that we cannot share the head inspection. You could get a little tired after all, and I'd be more than happy to wrap my venomous mouth around his head to make him feel better.
I think Rob needs a personal set of bodyguards to protect him. A set of superhero bodyguards. You know what I'm saying, right?
I'm not sure we'd make the best bodyguards. Not because he'd ever be out of our sight, but because I doubt he'd be able to escape injury around us. Bite marks, scratches from our nails, rope burns...
Don't forget handcuff bruises.
I want, no I NEED, to guard Rob's body.
I'm pretty sure we can handle him, but the question remains, can Rob handle The League?
Don't worry, we can take turns.