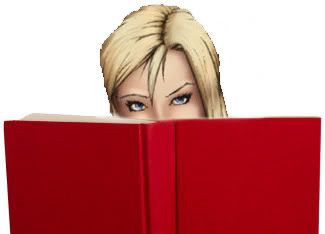 Okay ladies, we all love Bella (even though we secretly hate her because she ends up with our fantasy boyfriend.) With New Moon in production and all the thought I've had to devote to Jacob's horrid wig budding romance. How could Edward be so stupid? Why did I have to endure 1 1/2 more books of "No, I don't want to change you, you deserve better" just to get a bloody birthing scene before I finally get Vampire Bella? And why THE HELL didn't Bella make Edward FIGHT for her back? So I decided to search out some AU (alternate universe) fanfics from the New Moon timeline that satisfy my need for Bella to lay into Edward the way he deserved.
For you angst-lovers there's Gravity by Nightshade
http://www.twilighted.net/
viewstory.php?sid=2900&tex
tsize=0&chapter=1
in which Edward returns to beg for Bella back and this is what he returns to (because he's eavesdropping under her window) (he's such a stalker-perv) (of COURSE I still love him!):
"
No. Not my Bella. She was Jacob's now. I could smell his scent and hers inextricably tangled. Entwined. Like the way I could tell her legs were wrapped around his hips.
I cringed into myself, hugging my chest tight as a gaping hole ripped through me. My heart. My soul. It's gone. It hurts.
"Bella." I breathed. Oh god.
Jacob mimicked me. He was whispering her name in breathy pants, his mind a mantra of oh god. So good. So sweet.
"
I know, I know, I'm NOT Team Jacob. But I can't help but think "Serves you right Edward." *scowling at a fictional character*
Nightshade eventually takes some liberties with some of SM's vampire folklore (but in a good way). It's a work-in-progress but is being frequently updated. Oh, and Bella tells Edward off in the middle of school. Totally worth reading just for that.
Breathe... Breathe... *poof*
While I don't read the fanfics as Meadow does (lazy whore), I do believe that there could've been much more interesting "mingling" going on throughout the series. That's the problem with "teen audience" that Stephenie Meyer picked.
I truly think that if Jacob got into Bella's room that she'd have thrown him out! How can you even dare to compare??? Give me an Amen! No competition. The thought of Bella's legs wrapped around Jacob kind of makes me happy. Because then it gives me hope that he and I could be together - hahahahahaha - In my dreams (really.)