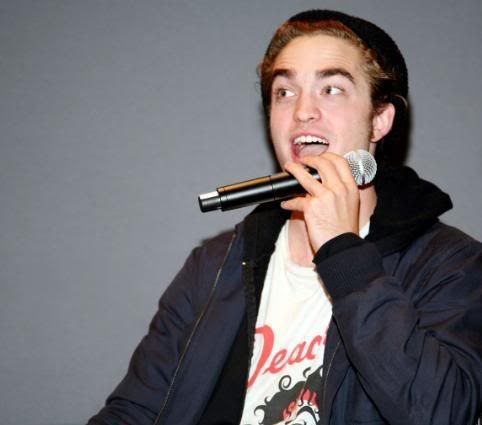 This week's Junior League member is

Barbara



Superhero Name is Stephie Spartan.


Superpowers - Charismatic (pom-pom) Leader - Can Crepe Paper an entire Gym in 10 minutes!
Voice amplification (carries well in a Gym)
Here are a couple of radio interviews with my favorite vampire - that I found very interesting and UPlifting for us older (ahem) mature women:

It is the "Ladies Room Interview" annnnddddd - so fantastic - Rob has a great sense of humor (go soak your head Ryan Seacrest) alllsooo - the three last words he says - OMG - can't breathe - I play over and over.
Also, here is part 3 of a radio interview on the Elvis Duran show and Rob says he would "definitely" be open to a relationship with an older woman - that Elvis describes as "hot, steamy 40 year old women - that are dying to throw themselves at you".
Heart don't fail me now!!! My life has been given a new hope - a dirty affair with a 22 year old vampire!


Thank you so much, Ladies, your site is soooo funny! Agree with most all of your comments since I am a Rob luvin", piss ant hatin,' put the mongrel on a leash wantin' -Twlighter.

That's only because he's never seen US in birks.
I'm pretty HAWT in my birks. Just saying.
*sigh* Okay, Rob. I'll come to save you from yourself and show you the ways of an experienced woman. I'll be the one in F-me heels and a skintight superhero bodysuit reading "well written" smut FanFiction. Let me know if you have a favorite and we can start by practicing that one. *evil grin*