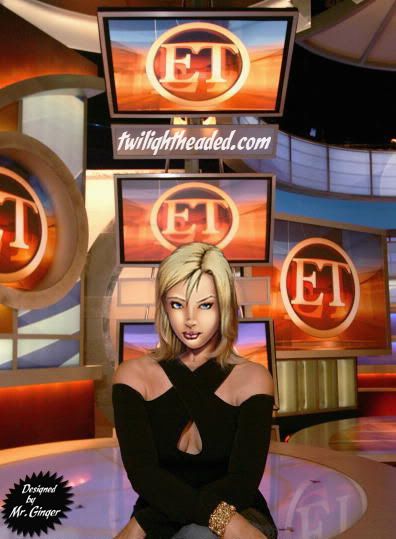 WOW! Entertainment Tonight has the exclusive rights to all interviews for New Moon on a closed set? I wonder how much they paid Summit for that! Maybe they made a deal to pay for all the wigs.
Or a decent make-up artist. Did you ever notice (especially at the salad bar scene) that EC's ears were awfully red. They didn't apply make-up to his ears in like half the movie - annoying! Also, I bet MTV is pissed at this deal...
We aren't asking for much -- believable wigs, make-up artists that don't make vampires look like mime clowns and a continuity person who isn't on thorazine... just the basics.
*frustrated sigh* Why are we wasting time even discussing this? Wouldn't our time be better spent looking for ways to become correspondents for ET instead? We'd do a much better job than that blonde chick who is totally eye-screwing Robward in the interview.