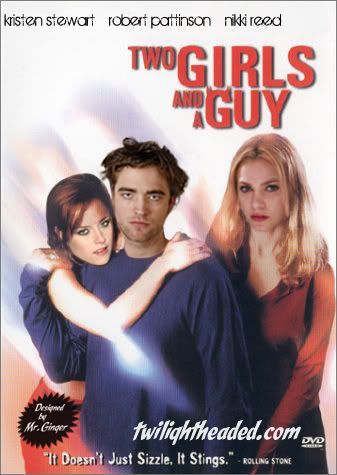 Our special correspondent Haleygolightly, sent us this article about rumors linking Rob and Nikki romantically.
I actually like Nikki Reed and thought she did a good job. The breaking bowl scene was tough to swallow but that wasn't her fault.

To be honest, I actually felt chemistry between Rosalie and Robert, especially during the garage scene toward the end. They were looking at one another quite intensly and I noticed it the very first time I saw the film.

I don't really care if they have a thing going - I'd much prefer Nikki Reed over K.S........... ANYDAY of the week!
Well, who ISN'T he supposedly sleeping with? I saw an outtake picture the other day that
obviously
had a woman's hand in it and my first thought was: "I bet he was doing that skanky whore with her whore-hands right before this shoot." And for all I know she's his grandmother or something.