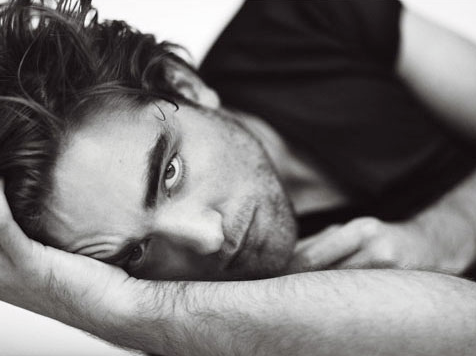 The question should be can someone stay with me forever. Forever is a LONG time, even when you love someone. I don't know. I think about how Edward talks about eternity in Midnight Sun. Purgatory. I think I might be content to live a long and happy life with the one I love and believe that there is eternity on the other side where Mr. Spank and I can continue the dance. Having said that if Edward wants to come out of the book and inject me with some his hot vampire venom, I am totally willing to give forever a try. ;)
I'd totally be willing to become a vamp to stay with Mr. Ginger forever. Of course then I'd have to attack him with MY hot vampire venom, which I'd gladly do. Hey, maybe I should practice on him tonight. You know, just to make sure I'm prepared.
This strikes me as odd in the book(s). Vampires don't imprint so how do they stay monogomous? Why is there not vampire infidelity discussed. Forever is a long time and I really don't know if I could stand the constant constipated expression on Jaspers face forever? And even Edward, well, nevermind, I don't have any place to go with that one. He, I could do forever with. Especially knowing after BD that sex doesn't get tiresome! Bite me baby - I'm in!
I could stand Jasper's constipated expression if it meant I would spend eternity high on Xanax, I mean, life.
I think it's worth pointing out that Edward and Bella's forever is the best POSSIBLE forever. Edward mourned the loss of aging, but come on, isn't it better to never have to get to the "Of course I'll change your Depends when you can't get up anymore sweetheart!" stage? And is it just me or does "forever" seem to consist pretty much of having amazingly hot sex every night? I could totally get on that bandwagon. Where's my Edward? I want to feel with the intensity of a vampire. *wicked grin*