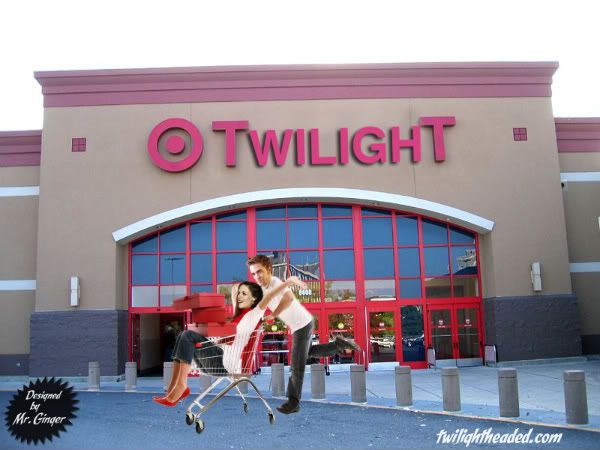 Hot Topic has the 2-disc Special Edition Twilight DVD with an included film cell. Borders has a 2-disc Special Edition DVD with sparkly pictures. But Target gets the THREE disc Special Deluxe version (with free iTunes digital copy of Twilight). Who saw that coming? Since when does Target sweep in and steal the best version of Twilight out from under Hot Topic? I got the Hot Topic version for the film cell, only to find out from Spank that Target had a 3-disc version. Later Mr. Ginger surprised me with the Target version. Love him! Oh, but I'm still glad I got the film cell. Thank God it was a shot of Edward and not Mike Newton.
I already thought Target made a deal with the devil. How else do you explain my walking in to buy the Twilight DVD and walking out having spent $170?
You need to take the shopping-nazi with you to Target next time.
Target, Summit (Twilight), and Hot Topic form my personal axis of evil. Between the three of them my bank account has taken a very significant nose-dive. How is the economy not more stimulated when I own hundreds of dollars of Twilight merchandise?
... and yet with all their power, resources and our money they cannot come up with the $12 million to get Rob naked? Evil indeed.
Yes, Target, please cough up the $12 million. Because until you do, I'll have to rely on Mr. Ginger's photoshop skills to fuel my imagination. Oh you missed the Naked Rob picture before? Don't worry, we'll share it again.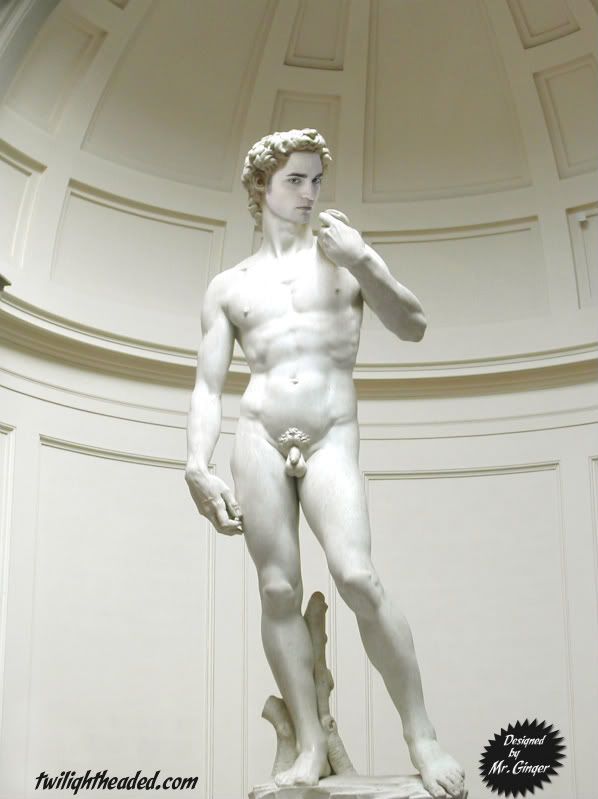 Do we have any homeschoolers out there? You have our permission to use this picture of Robaelangelo to teach your kids about Art History. You're welcome.