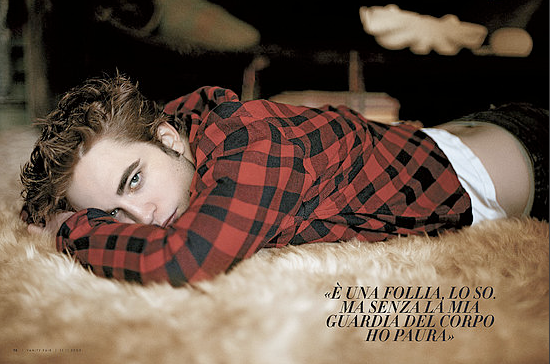 Source:
Popsugar

*thinking out loud* It is amazing to me how hot these cold, marble statues are.








Awww that's so sweet. All my babies slept on sheepskin rugs too.










OH PLEASE, GINGER! I know you're Team Jacob and all *rolls eyes* but even you have to admit that this is all kinds of HAAAAWWWWT.








*sigh* yeah ok. It's a little hot. Especially on those sheepskin rugs. (they retain the heat)









I am 100% Team Jasper and yet even my tongue has fallen to the floor *shakes Ginger violently, screaming* LOOK AT HIS LOWER BACK WOMAN!







*being shaken violently* Owww... watch MY lower back woman, would you?









You can see his happy trail in these pics. I heart them SO HARD. And speaking of hard...









And, truly, I love these pictures. They bring back such great memories. Rob and I have shared a special moment on a rug just like that one....