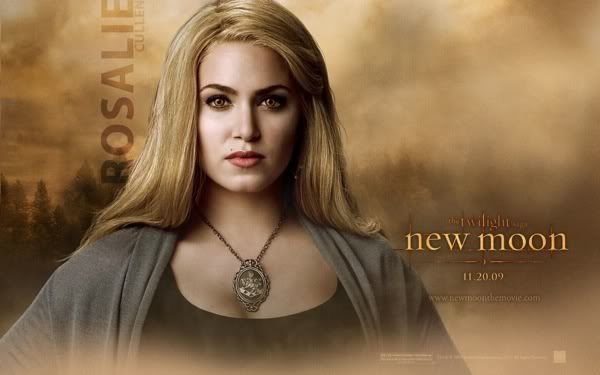 We've covered what we loved most and now it is time to dissect that which had major suckage. For me it wasn't so much a scene as it was the performance of Robert Pattinson *takes a deep breath preparing for the onslaught of hate mail*

First of all, why was Edward dressed like an old man? And where was the pea coat? @Little_Edward's pea coat does NOT come off! *takes a deep calming breath*
And another thing: In the book Edward was

actually

a lighthearted (for him, anyway) prior to the birthday party!
So explain to me why RPattz played Edward to look like he took a dump and forgot to wear his Depends undergarments to school? Y'all say Jasper looks constipated? Well I call that the look of

intense

pain and discomfort caused by having a near constant and burning desire to drain all of Forks High School. So, tell me, what's Edward's excuse for looking like he ate bad cheese?






Yes, can we talk about Edward's outfit for a minute? Grey pants and brown wing tips? I understand that he's 109 years old, but does he have to be dressed that way?

And, here is something that has bothered me each time I've seen the movie. What is up with the motorcycle dude? Are there really gangs of motorcycle dudes hanging out waiting for randoms to jump on the back of their bikes? When he says, "What's that sugar (or baby, or sweet-tits, or whatever he says)?" and then decides he doesn't care what she said, and drives off, I was so confused! Who does that?

And, finally, *laces up running shoes* I did not like Aro's maniacal laugh. *runs away, fast*






*sprints after Rain, laughing maniacally*










Things I didn't like:

Jacob with his shirt on.
Elasti-Sam cliff-diving.
Stupid shiny charcoal Volvo
Emo-pansy Edward
Edward's phone call that interrupts Jacob and Bella's kiss
Edward with his shirt off and freaky left nipple
Edward returns to Forks
Bella chooses Edward over Jacob






**ignoring Ginger** I agree I wasn't crazy about any of the parts you guys (except for Ginger) discussed. I mean, Edward's wardrobe was EPIC FAIL. We all know that.

What about Bella's forest breakdown? Where was the drama? Sure, stumbled around calling his name like Simba calling for Mufasa in The Lion King and yes that was sad. But where were the hysterics afterward? She really didn't look THAT different in her catatonic state than she did any other day.

What about the phone call from Rose to Edward? I realize it was an outtake but it was a damn good one.

Also, I hated how all of the Cullens seemed like an afterthought in this movie. Where was the discussion on the plane between Alice and Bella? In fact, where was ANY discussion on the plane? Was it too hard to pay for an interior plane shot so we could see Bella and Edward reconnecting? And really, VIRGIN Atlantic? *snicker*