The League FINALLY gets around to addressing the Harper's Bazaar spread!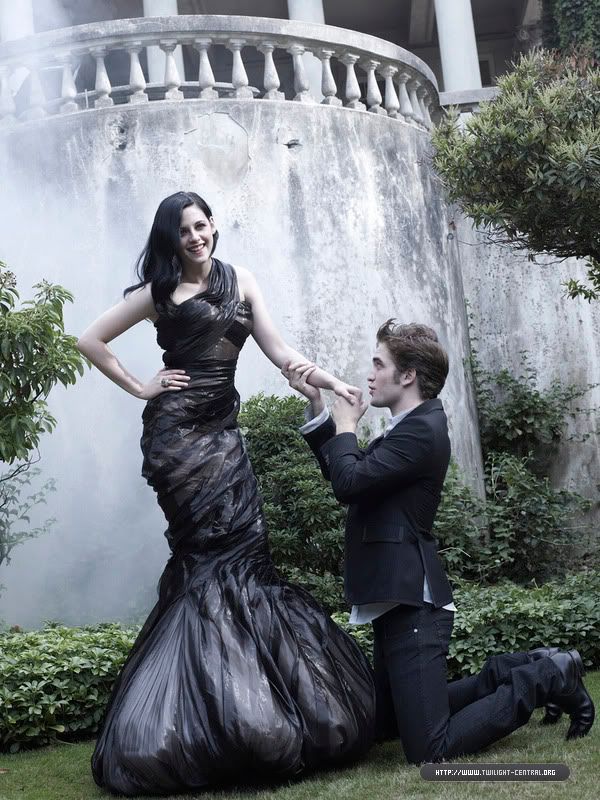 source: twilight-central.org
Why couldn't they gotten the Harper's Bazaar makeup-hair person to have done Bella's wig in Eclipse?

*grumbles* Or all the wig's in New Moon for that matter.

Are they making a statement about being green? Because that sure-as-hell looks like that dress is made from garbage bags.
I wonder if that garbage-bag dress is scented like mine are. Mmmm Vanilla.

I love trash bag couture.

Do you think he's about to drop her here and that's why he is laughing? Because that is what I want to believe.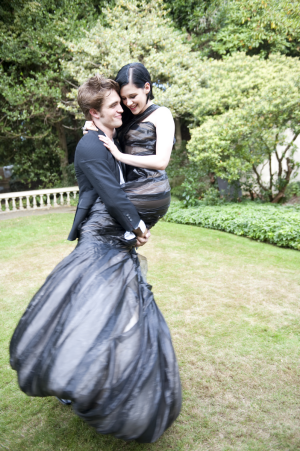 It doesn't really matter if he does drop her. I think her dress can be also used as a parachute.