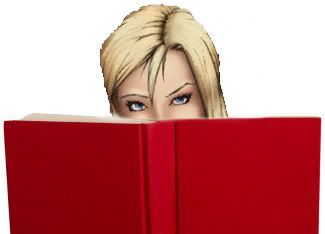 I'm going to completely honest with you: I didn't want to read Living Backwards when I first saw it. Not because I have anything against CiaoBella27. Quite the contrary, actually, I think she's amazing. The problem is that... **motions you closer to the screen** Well... **whispers** I HATED high school. You could not pay me ANY amount of money to go back. So when I saw that Living Backwards was about a 28 year-old Bella being transported back in time to her senior year in high school, I shuddered. I think my thoughts were something like "Oh, that is the most tragic thing I have ever read." If you feel the same way, don't be scared.
Bella wasn't the most social of kids in high school. Arriving back there, three weeks prior to graduation, what will she do differently? What would you do differently if you were suddenly placed back in high school? Especially if that high school contained Edward Cullen?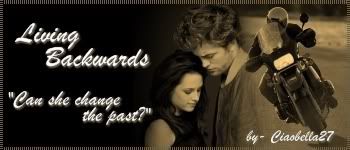 Living Backwards is very funny, appropriately romantically angsty, and all-around incredibly fun to read. Thank GOD I didn't let my high-school PTSD keep me away. Don't let your HS experience do the same. Click the banner to read it! **winks** When you're done you can read her one-shot from the Support Stacie Author Action featuring Joan, Bella's flask. It's very funny (naturally.)


There is also a thread on Twilighted, but once again I'm not going to link it because I don't want to give anything away.

Now, before you head off to read, I'd like to take just a minute to tell you about something incredible that some of my favorite FF authors (and overall amazing women) lolashoes, ninapolitan & tby789 are organizing. It's called "The Fandom Gives Back." They are running a virtual lemonade stand to raise funds and awareness for the fight against childhood cancer.
To learn more about the stand, or to contribute, please click this link: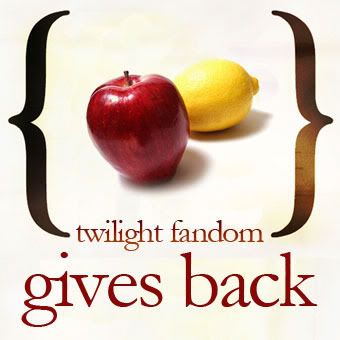 Or click the button on our sidebar to the right.
Thank you all for helping us contribute to this amazing cause!