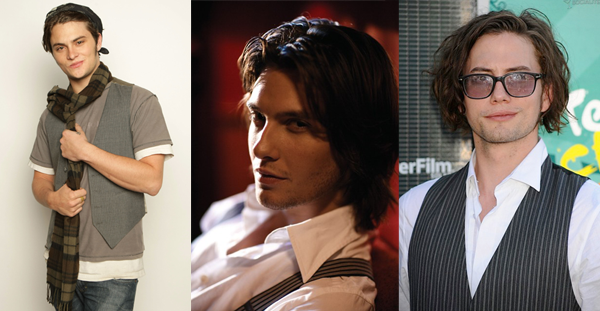 Catherine Hardwicke recently revealed who the other candidates to play Edward Cullen were before our dear Rob landed the part. We already knew Jacksper was a potential Edward, but what about the other guys? If any one of them had become Edward, would we be as much in lust love with him as we are with Rob?







I knew about Jackson being one of the four and always felt bad for him whenever Kristen would describe the other three as "trying to play beautiful" but also never felt like he was a good fit for Edward (even though I adore him!) The other two? Not worth mentioning. *dismisses with hand* All I can say is if I needed another reason to fall in "love" with Kristen Stewart, it is this: She INSISTED that Rob be chosen as her Edward.


I agree, well except for the Jackson part. I'd venture to guess that none of these guys could pull off Sex Hair like Rob. Especially not Jackson!


Jacksper has sexy hair, Rain ifyouareaninetyyearoldwoman.
And it's fact that the audition was "the bedroom kiss" scene. And that my friends sealed the deal. Thank you Piss Ant, and thank you Catherine the Great!

While I have no trouble crushing on Prince Caspian, I have to give it to K.Stew this once. Her part in the decision to cast Rob gives her a get out of jail free card. But too bad she already used it.