While I'm not one to defend (or even like) KStew, I think we have to discuss her recent hairdo and the attacks she is receiving for it. At first I was all about making fun of questioning her mullet, but I recently read The Runaways Producer Brian Young saying that she is, "immersed in the character," of Joan Jett. Maybe she's just one of those actors who stays in character throughout filming. Perhaps she is very serious about her work and is sporting the mullet because she is dedicated to her art. Dare I say we give her a break on the mullet-bashing?

No.
I think she's a complete bad-ass for not going the way of the wig and fully committing to the mullet. What I have come to love about Kristen Stewart is she so authentic about who she is and exhibits none of the characteristics that I hate about young Hollywood. I respect that. She also fully embodies the essence of Joan Jett which is what she is supposed to do playing her in a biopic. I should know what it takes to pull it off as I once fully embodied the mullet myself back in the day: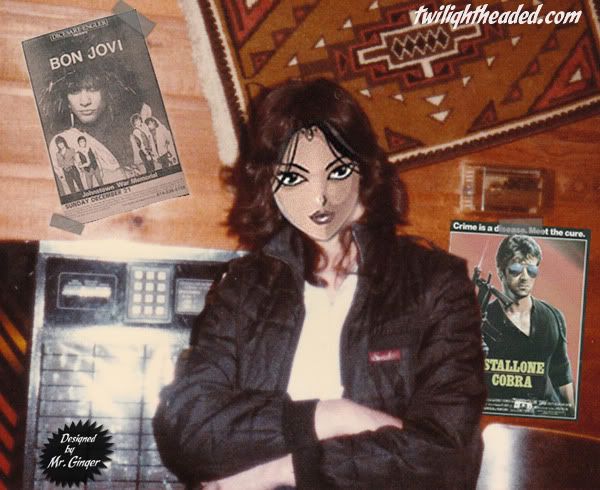 No Spank, YOU'RE the complete badass!!!!









You bet "she's one of those actors who stays in character throughout filming", she cock-teased Rob Pattinson while involved with another man throughout the entire filming of Twilight! In real life Oregano was Edward and Robert was Jacob. Interesting!