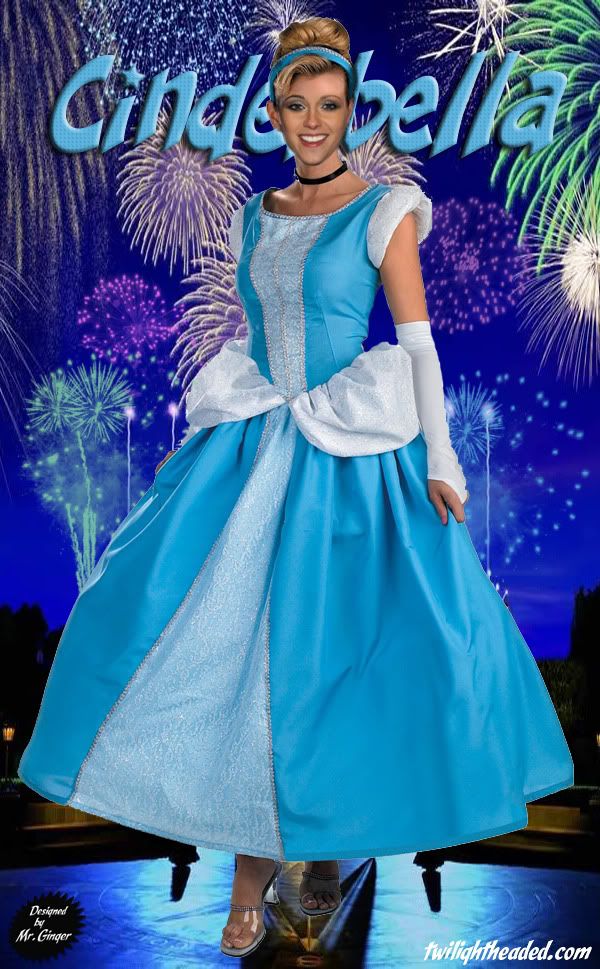 One thing that really bothers me about the Twilight Saga is that, in the end, Bella ends up with everything she wanted (and then some) and had to sacrifice nothing for it.

We all know that the one thing she wants is to become a vampire and spend eternity with Edward. Not only does she get that, but she gets to be a mother (to that freak of nature Renesmee), she gets to keep her family (with Charlie's strange "need to know" policy), and she gets to keep Jacob in her life (through the said freak of nature). Most heroines have to suffer some sacrifice in order to find their true happiness. I think Edward would have been enough, but Bella ends up having it all without one ounce of sacrifice!
Let's not forget she got to have sex with Edward before AND after being a vampire.










Mmmm... sex with Edward. *daydreaming*
Uh, yes, thank you Ginger. As I was saying...
She had a child who seemed to have come out the box fully potty trained and sleeps through the night when Bella required no sleep at all, AND she had a house full of baby sitters. She literally got to experience everything without giving up anything, and while she experienced some suffering throughout the story, there was nothing that had any permanancy. Just paint a big happy rainbow over the Cullen house. I swear Stephenie Meyer is the secret love child of Walt Disney.

If we're going to CinderBella land here are some other things that make her "so horrible life" amazing.

She doesn't have to work hard at school, she get's asked out "like she's the new toy in first grade", she's skinny, her father doesn't bug her, and she is a former ballerina. Not to mention the fact that her blood is the best smelling on the planet. What's wrong with my blood? Huh, huh princess? You smell like strawberries, there I said it! Piss Ant!

Oh come on guys, don't be so hard on her. Bella had some hardships too. I mean, she had to deal with all that damn rain in Forks!