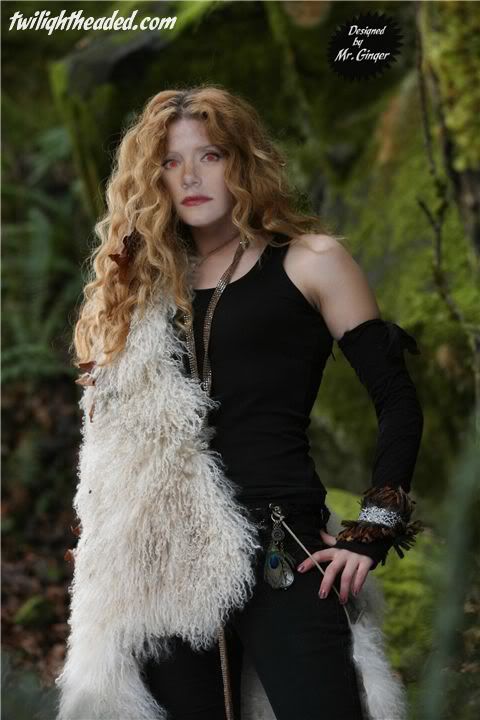 The role of Victoria will now be played by Bryce Dallas Howard due to what Summit refers to as a "scheduling conflict" that Rachelle Lefevre has with another movie which begins production the same day as Eclipse. The League cries foul, especially after Rachelle Lefevre issued her own statement detailing how she was thrown to the wolves, which we trust over anything Summit had to say in their statement.





I call FOUL! Something is fishy about this. Scheduling conflict?? She had a contract in place and a 10 day job overlapping a 3 month shoot?! And isn't her role quite LARGE in Eclipse for a kinda LARGE franchise for them to just replace her??? Hmmmm... *tapping long red nails on desk in deep thought*








I think "scheduling conflict" is French for "pissed management off". Maybe she pulled a Suzanne Somers and demanded a raise for her bigger role?


I call FAIL! Epic FAIL, Summit. Seriously?! Rachelle Lefevre was one of the best cast stars of the Twilight movies. She was the perfect Victoria. While I'm sure Bryce Dallas Howard is a talented actress, I don't think this is a good move AT ALL.



But at this stage should we even be surprised by this latest bonehead move by Summit? Nope! Summit only told half the truth. That part being the recasting of Victoria. The rest of their statement is total BS.
I love Bryce Dallas Howard though. *ducking*

No really, I wish they hadn't replaced Rachelle because I don't like casting changes in a movie series. And she seems so down to earth and cool to her fans on Twitter. However, if they ARE replacing her, I think they picked the right actress to do it.


I don't care if Opie's daughter is a master thespian in the making. Rachelle Lefevre IS Victoria just as much as Taylor Lautner IS Jacob Black. What's next, Summit? Recasting Rosalie? Hmm.... *sinister grin*
Maybe Slade didn't like her acting. I mean it's hard to tell the range of her acting ability from, "

I'm the one with the wicked curve ball

."












Well what about the prom scene? The way she tore her hair down and stormed off. I loved it!

I think I wouldn't be taking this news so hard if Rachelle weren't such a great person. She obviously loved playing Victoria and I'm really sad for her.








And, furthermore, if they needed to replace Rachelle Lefevre with another redhead they only had to come to The League. Ginger wouldn't mind getting her head ripped off by Edward Cullen, right Ging?
Yes! They should've picked me. Mmmm... I don't mind Edward giving me ripping off my head.

You know what Spank thinks? Spank thinks Summit can suck it.
Summit + Suck It = Suckmit.