Much of the new Twilight merchandise was featured at Comic-Con this week, but what caught my eye was an Edward doll made by Tonner. I decided to do a bit more "research" on this doll to see if, unlike the original Pocket Edward, this Edward could shed his jacket... you know, in case he got hot. I found this and am pretty much speechless...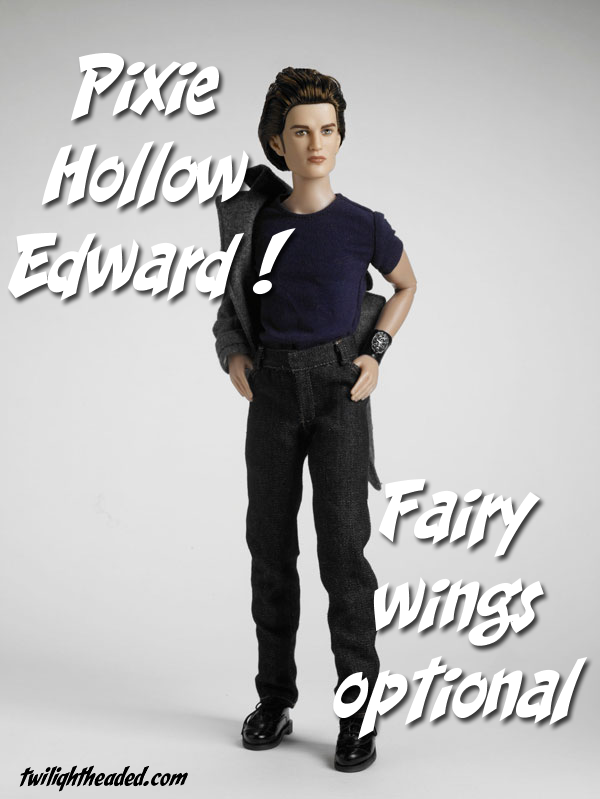 When I saw this "doll", I almost fell over. Who the hell thought that was a good idea? What friggin' clown gave the final approval of that stupid thing and put it into production? Let me guess... did C.Hardwicke go into a new business? And Rain, did you say it's retailing for $139??? They should put GPS systems inside these things because whoever actually buys one should be shot locked up.


I just want to know why his pants are pulled up so high? They look like Grandpa pants. And what's up with that hair?
PLEASE tell me you mean Eric Yorkie and not Eric Northman.
If it looked anything like Eric Northman, I would've taken it home and put him in my nightstand drawer. Oh yeah.