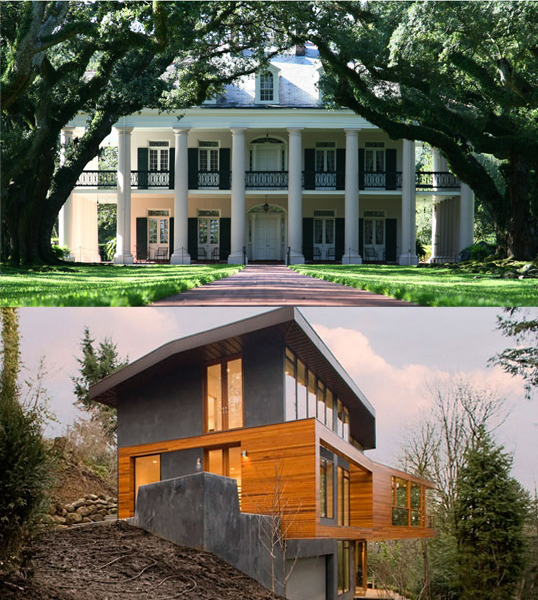 One of the things I was really looking forward to when I saw Twilight was seeing the house. You know, the one that looks nothing like the one described in the book. I'm not sure why they did that but I was disappointed. I was waiting to see this huge white Victorian set way back. And the long windy drive... But, I did really like the house on the inside - especially Edward's room. I though his room was perfect - even better than how Stephenie Meyer described it in the book.


I totally get what you're saying too. I was looking forward to seeing the exterior that Stephenie Meyer described. But here's the thing... the way she described the inside... with the open floor plan and the back of the house was all windows... that sounds exactly like a modern house. Not an old classic house. But given the fact that Catherine Hardwicke used to be an architect, it makes sense that she chose a modern house. Have you ever seen an architect who didn't prefer modern houses?
I loved the house, but when I first saw it I was in a state of shock at how different it was from the book (and this was true for almost everything in the WHOLE MOVIE).

But, I really loved the interior - especially Edward's bedroom. I thought fit him better than the thick gold carpet (ick!) and light gold wall fabric in Stephenie Meyer's version of his room.

Are we really talking about architecture? *shaking head* I really don't care if it is Victorian or Modern as long as any house that has Edward's bedroom within it is built on a very strong foundation and is reinforced to sustain tornado level activity so that it can withstand the walls that will be shaking during the love that we'd be making.