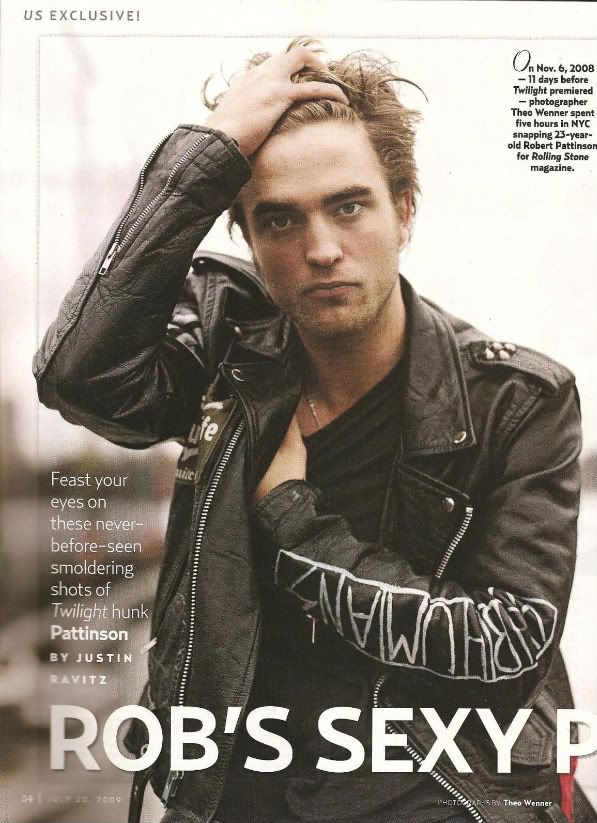 Ditch the bedazzle - go for leather. OH MY EDWARD. You guys - I am dying. Edward in a leather jacket that says "Subhumans" on it!!! (80's punk band)
I wonder if he is sending a subliminal message to us by wearing the name of the band known for the song "Slave To My Dick" on his sleeve.
If I actually met him I think I'd die of dehydration from the obscene amount of fluid coming out of every pour on my body... Seriously, I'm practically shaking - something about seeing that necklace too. Makes me want to bite it off of him.
I WAS shaking when I first saw it! OH WHAT IS WRONG WITH US??? Rob. Rob is wrong for us. Or right for us. Or whatever. I'm babblingincoherently because of him.
*slaps Rain* Snap out of it! There's no phasing in The League!
I was just thinking, I have the perfect crotchless pants that would go with that jacket. Wait. Did I just say that outloud?