*Running for my life from Spank* I think he should change his name from Jackson to Jessica. He looks like a total chick here. It's downright creepy if you ask the Spider! The only excuse he can give me to forgive that photo is that it was taken last Halloween before he went to the tranny bar.
With a face like that I don't care if you think he's a boy or a girl. I do him/her either way.
Yeah, but did you happen to glance down at his pants? 'Cause that's all I need to remind me that he's ALL man. The way he handles his bat...
This just confirms it for me. His hair will NEVER be normal. I love Jasper's character, and Spank may be right about his face, but I'd never know because I can't get past that hair! Although I did look away from the trainwreck of his 'do long enough to see what Ginger was talking about - and yes, definitely worth the look! And maybe just one more...
I'd let Jackson hit me with his bat. Vampire Baseball the way it oughta be.
But all bets are off when it comes to the true gender of Jamie Campbell Bower. (Caius)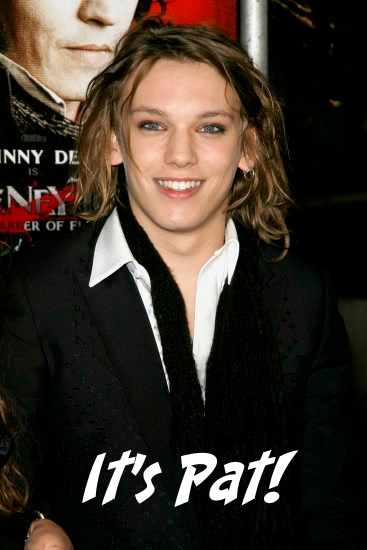 That explains why Caius is such a miserable bitch. It's a girl.
Why did they cast a girl for Caius' part? Am I missing something? Or is he missing something?
Okay, I'm going to really try here so I don't get squashed by the rest of the League. Jasper was kinda cute in the movie. But honestly, I look at that picture and burst out laughing. Regarding that picture of Caius, I thought it was what Renesmee would look like all grown up, kinda like Medusa.