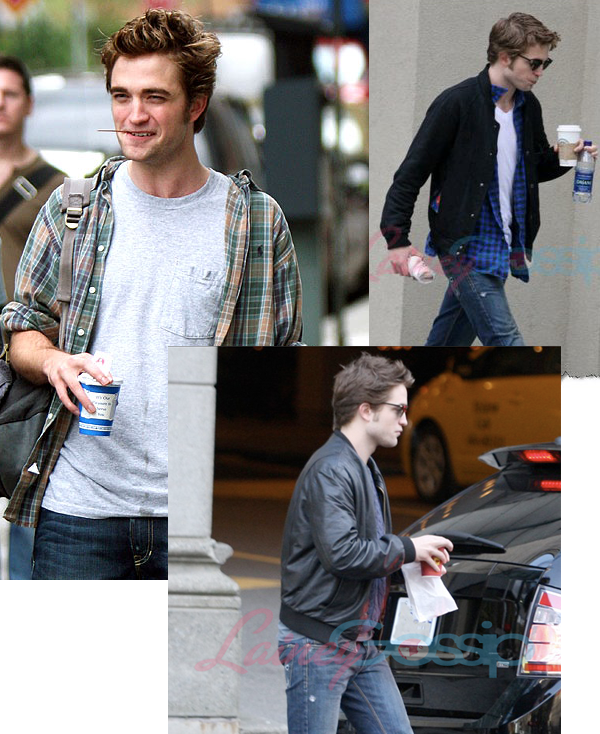 Looks like Rob Pattinson is getting his fill of caffeine lately. It seems Rob Pattinson has switched out the Ale for an unusual love affair with coffee. I CAME across this picture and it looks like our guy could even be the poster boy for Chock full of Nuts! Yeah baby!
Maybe he just needs something warm to hold onto while he's in New York... far away from L.A. What? Did I say that out loud? What is wrong with me? I've clearly been hanging out with Spank way too much. Spider I'm coming over.
Yes, Rain what's wrong with you? "far away from L.A.? Pshaw! L.A. is where you can have a two Starbucks on the same street, across from each other. Rob, I got a hot cup of coffee for you ... right here. *wink*
I'll set you straight Rain, come here baby. It's okay, Rain. Shh. Now, remember, there ain't. no. Robsten. GOT IT? *slapping you silly*
Don't be selling such nonsten to our readers Spider; Robsten is as hot as that cup of java Rob's wrapping his fingers around.