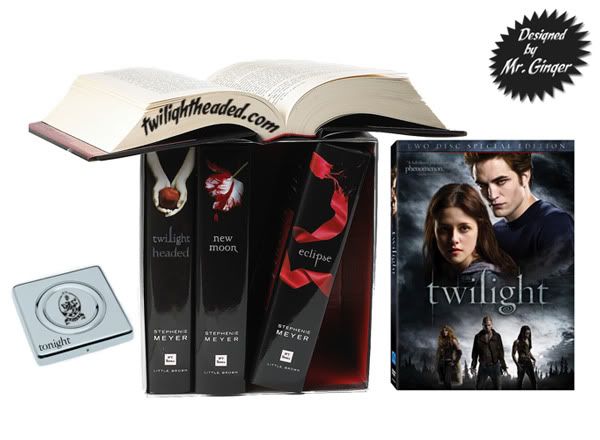 This week's Junior League member is Dawnetta!


Superhero Name: ECNeurotic, aka RPNeurotic
Superpower: memorizing every single Edward expression and line in the movie and the books
Hey, I thought it would be cool if you guys posted how many times you have read the books, watched the movie, etc. I am just curious how much others have read/watched. My husband says I am obsessed, which I am, but there has to be people who have read/watched more than me!! LOL I have read the books (including Midnight Sun on S.M.'s website) back to back 3 times each. I lost count how many times I have watched the movie...but it is more than 20 now, LOL! My husband is so jealous of Edward, and he says I am "cheating on him" lol. So, it would be interesting to see how far others have gone....especially MARRIED women, LOL!

Is this like where we say we *only* did it twice, even if we are actually Twi-sluts?
What makes us Twi-Sluts?? We all remain in a loving, committed relationship to one series. Of course we'll keep, ahem, coming back for more, but that doesn't make it any less beautiful or pure.
I don't think I'm ready to admit how many times I've "done it." Even though you don't know me, it's a very personal thing!

Since when do I take orders from you Spank? I'll say whatever I want. Twice.




Also does this include foreplay because there are times when I don't need to to go all the way through the book or movie . . . to finish.
How many times have I done it? So many times, I've lost count. I mean, TWICE.



Okay, truthfully I've only read Twilight twice. I've read the other three books 4 times. I'm surprised the binding hasn't given way during "Isle Esme."






Wait, we are still talking about our books, right? RIGHT?